WCSD votes on safety strategies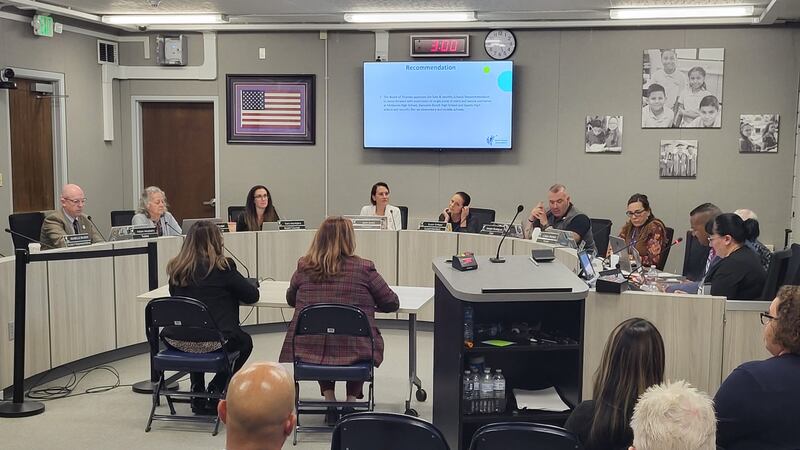 Published: Nov. 14, 2023 at 8:10 PM PST
RENO, Nev. (KOLO) - In her first State of Education address, Superintendent Dr. Susan Enfield harped on safety being a top priority. Tuesday night, she delivered.
The Washoe County School Board of Trustees discussed two safety strategies at their November 14 meeting. One, being the implementation of vape detection devices as well as a test run of single point entries at three high schools.
The motion to increase safety at Damonte Ranch, McQueen, and Sparks High School by creating single point entry passed 7 to 0. The next step is to get the design projects made up which will include student input as to what they would like to see in their schools. The projects will then go out to bid where contractors will be hired. The district says they are anticipating completion just in time for the 2024 school year. Tami Zimmerman, the Chief Facilities Management Officer, says it feels great to know the school board is invested in making schools better for the students and community.
"Single point of entry is good for safety because then we know who is in the building, who comes and goes, and not have people in who we don't want in the building. We can keep students and staff safe, and they can move around for classes," Zimmerman said.
The board also discussed the possibility of bringing in vaping detection devices. Although, that particular matter was tabled to another day. Instead, trustees approved the creation of a "comprehensive vaping prevention strategy" which will include cost analysis of the vaping detection devices.
Copyright 2023 KOLO. All rights reserved.