Silver State Sights - Mormon Station State Park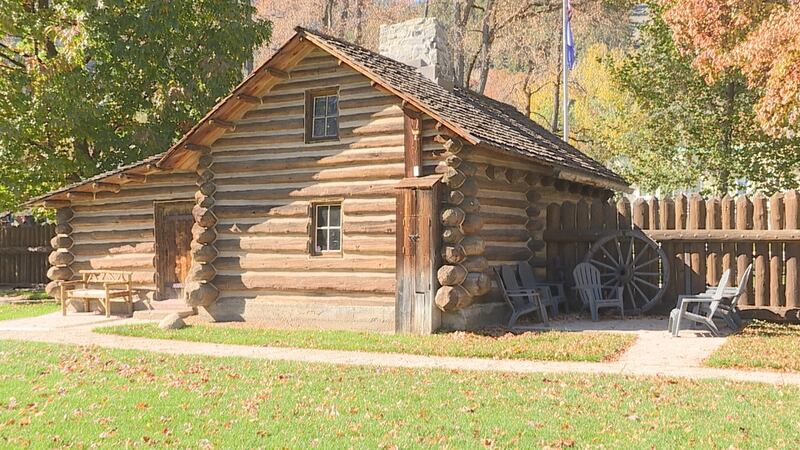 Published: Nov. 14, 2023 at 11:17 AM PST
RENO, Nev. (KOLO) - Located just off of U.S. 395 in Douglas County, the town of Genoa could not have been more of a product of the gold rush.
"It's a very significant place in Nevada's history," explained Rob Reif, Park Ranger at Mormon Station State Park.
It's a place that was built as a trading post along the Carson route of the California trail, something that miners desperately needed before they crossed the Sierra, and the amount of water in the area made it an obvious choice for a settlement.
And those passing through would often pay top dollar for supplies on their trip to California after gold was found there in 1848.
"Historians will point out that the people who made money in the gold rush were the people who mined the miners," Reif explained.
The fort was built by brigade of Mormons that arrived in 1851.
"These people who did this happened to be Mormon," Reif said. "They didn't do it because they were Mormon."
It may be Mormon Station, but never became a true Mormon town despite apostle Orson Hyde being sent by Brigham Young to try and make that happen.
"He didn't really succeed," Reif mentioned. "He kind of left in disgust."
If you visit the park, you'll see how it has become a favorite place of locals for picnicking or just going for a walk.
But the centerpiece of the state park is this replica of what was Nevada's oldest building, which burned down in the early 20th century. It has been rebuilt into a museum showcasing the mid-19th century days of the town, with a collection of artifacts that go back that far.
"It's a replica building but it was the first non-native permanent structure here in Nevada," Reif added.
There is also a blacksmith shop that Reif says has recently been restored to working condition.
If you visit the park, it is open daily in the summer but in the winter months the hours are cut back so check before you go.
Copyright 2023 KOLO. All rights reserved.