Community Health Alliance to provide services in the North Valleys this week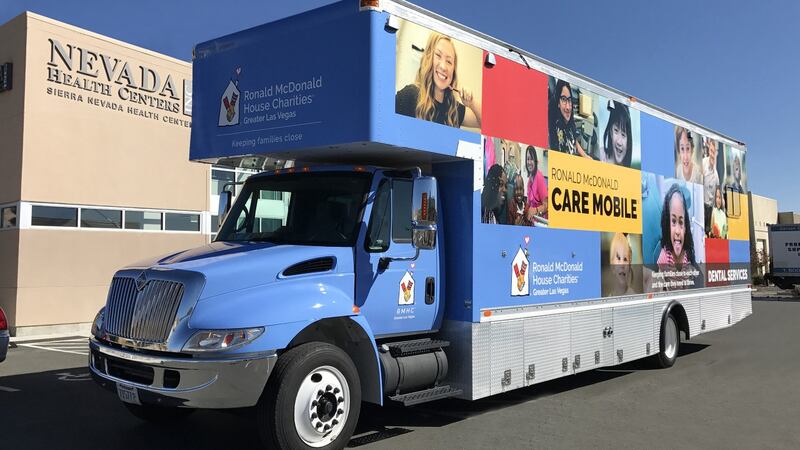 Published: Nov. 13, 2023 at 10:53 AM PST
RENO, Nev. (KOLO) - Community Health Alliance will be providing WIC and Pediatric Dental services in the North Valleys later this week.
The services will be provided through the Ronald McDonald Care Mobile and will be on 280 Vista Knolls Parkway, Ste. 107 on Wednesday, Nov. 15. The clinic will be from 9:00 a.m. to 6:00 p.m.
WIC services will be available throughout the day for pregnant, breastfeeding, and postpartum women as well as infants and children under the age of five residing in Nevada. They will be providing health assessments, nutrition education, and counseling, as well as breastfeeding support services.
Kids between the ages of nine months and 21 years can get no-cost dental screenings and fluoride varnish applications.
"The Ronald McDonald Care Mobile is an incredible entry point for families to access a wide range of health services and programs that Community Health Alliance offers at our health centers," said CEO Oscar Delgado. "In addition to this clinic, the Ronald McDonald Care Mobile visits three sites every week, including Sparks Welfare and Support Services on Mondays and Tuesdays, Renown Health on Thursdays, and our Wells Avenue Health Center on Fridays."
Appointments are preferred, but walk-ins are welcome. You can schedule an appointment by calling 775-870-4343,
Participants are asked to bring their insurance cards, if they have them, to their appointments.
Copyright 2023 KOLO. All rights reserved.