Reno man arrested as suspect in Fernley vehicle burglaries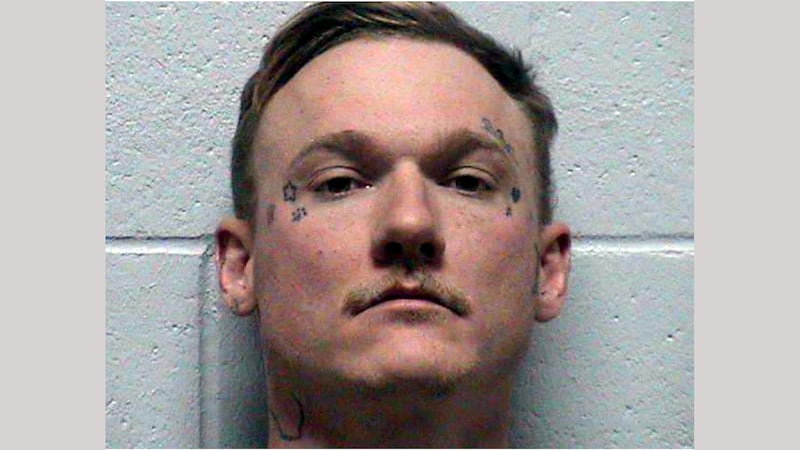 Published: Nov. 12, 2023 at 3:41 PM PST
FERNLEY, Nev. (KOLO) -The Lyon County Sheriff's Office arrested a Reno man Sunday on suspicion he broke into vehicles in Fernley and ran from authorities.
Deputies booked Aston Eldorn Spohn, 29, on two counts of vehicle burglary, battery on a peace officer, being an ex-felon with a gun, obstructing a peace officer and a probation violation.
The sheriff's office said it received calls at about 7:30 a.m. of vehicle burglaries on Fort Sutter Boulevard and Round Up Road near the Pioneer Crossing Casino.
Deputies used Ring security camera video and saw a suspect wearing a red hat, black hooded sweatshirt and white pants entering several vehicles in the neighborhood. Another witness saw the suspect leave in a black sports utility vehicle and deputies got a possible address for that vehicle in the 1600 block of Round Up Road.
They went there and found Spohn still wearing the clothing of the suspect caught on camera. They also found several items reported stolen.
As they tried to take him into custody, Spohn fled, pulling away from one deputy and pushing through a second, the sheriff's office said. They found him several blocks to the west in a daycare center storage shed on Inglewood Drive, where he was arrested, the sheriff's office said.
His bail is $73,500.
Anyone with information about the burglaries is asked to call 775-463-6620 or email ssousa@lyon-county.org. Refer to case 23LY04604.
Copyright 2023 KOLO. All rights reserved.