Las Vegas homicide detectives arrest murder suspect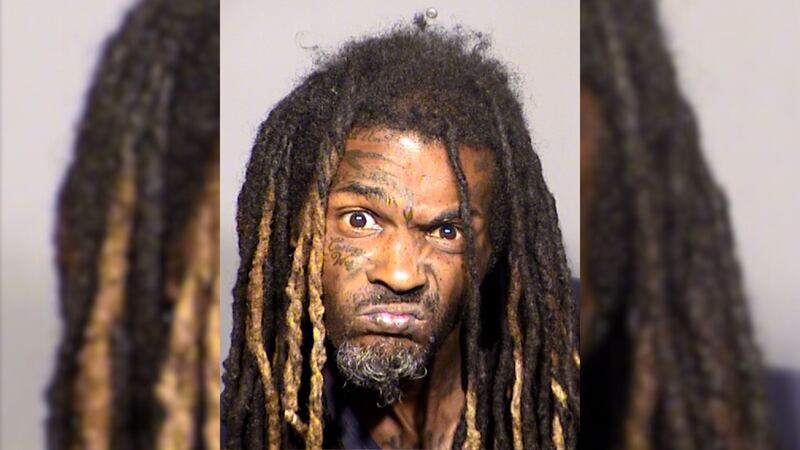 Published: Nov. 10, 2023 at 4:55 PM PST
LAS VEGAS, Nev. (FOX5) - The Las Vegas Metropolitan Police Department reported that it has arrested the suspect in a deadly shooting that happened on Thursday.
LVMPD dispatch received reports of a shooting on the 400 block of S. 10th St. at approximately 6:51 a.m. yesterday. Arriving officers found a man at a nearby apartment suffering from an apparent gunshot wound. Medical personnel responded to the scene and pronounced the victim dead.
An investigation by the LVMPD Homicide Section identified Major Sanford, 44, as the suspect after he was reportedly seen shooting into the victim's apartment and leaving the scene. The suspect was detained, arrested, and booked into the Clark County Detention Center.
Sanford is facing multiple felony charges, including carrying a concealed weapon, four counts of discharging a gun into an occupied structure, and open murder with a deadly weapon.
The Clark County Officer of the Coroner later identified the victim as Shannon Awa, a 46-year-old male. The manner and cause of death were deemed to be homicide from gunshot wounds.
He has a preliminary hearing in Clark County Justice Court scheduled for January 11, 2024.
Copyright 2023 KVVU. All rights reserved.