Wynn joins Caesars and MGM in reaching tentative deal to avoid a strike by Las Vegas hotel workers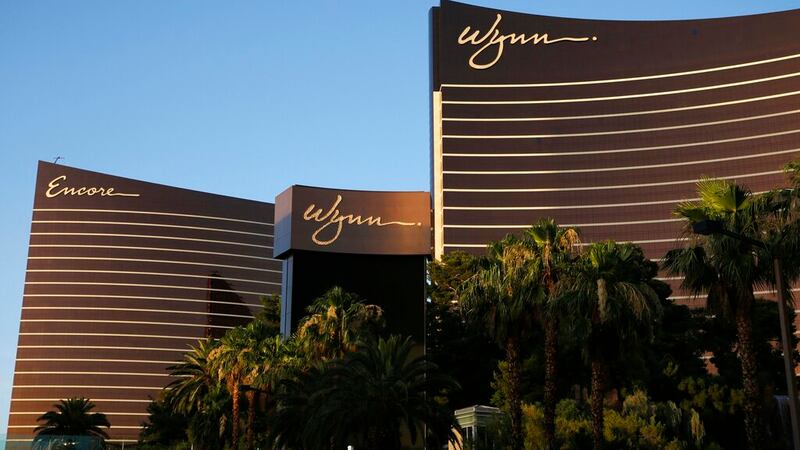 Published: Nov. 10, 2023 at 6:18 AM PST
LAS VEGAS (AP) — Over seven months of tense negotiations, mandatory daily room cleanings underscored the big issues that Las Vegas union hotel workers were fighting to address in their first contracts since the pandemic: job security, better working conditions and safety while on the job.
From the onset of bargaining, Ted Pappageorge, the chief contract negotiator for the Culinary Workers Union, had said tens of thousands of workers whose contracts expired earlier this year would be willing to go on strike to make daily room cleanings mandatory.
"Las Vegas needs to be full service," he said last month.
It was a message that Pappageorge and the workers would repeat for months as negotiations ramped up and the union threatened to go on strike if they didn't have contracts by first light on Friday with MGM Resorts International, Caesars Entertainment and Wynn Resorts.
But by dawn Friday, the union had secured tentative labor deals with MGM Resorts, Caesars and Wynn Resorts, narrowly averting a sweeping strike at 18 hotel-casinos along the Strip. Agreements with MGM and Caesars — the Strip's two largest employers — came earlier in the week, while the agreement with Wynn Resorts was announced just a few hours before the strike deadline.
In a statement, Wynn Resorts said it was pleased to reach an agreement that "fulfills our shared goal of providing outstanding benefits and overall compensation to our employees in a work environment that is second to none." The agreement covers employees at the company's flagship hotel-casino and Encore Resorts.
Christine Cook, a uniform control attendant at Wynn Resorts, said in a statement provided by the union that her favorite part about the new contract "is the wage increases and the retroactive pay because it will help my family and I have a better future and achieve our dreams."
Terms of the deals weren't immediately released, but the union said in its statement the proposed five-year contracts will provide workers with historic wage increases, reduced workloads and other unprecedented wins — including mandated daily room cleanings.
Before the pandemic, daily room cleanings were routine. Hotel guests could expect fresh bedsheets and new towels by dinnertime if a "Do Not Disturb" sign wasn't hanging on their hotel room doors.
But as social distancing became commonplace in 2020, hotels began to cut back on room cleanings.
More than three years later, the once industry-wide standard has yet to make a full comeback. Some companies say it's because there are environmental benefits to offering fewer room cleanings, like saving water.
MGM Resorts and Caesars didn't respond Thursday to emailed requests for comment about the issue. Pappageorge said this week that, even as negotiations came down to the wire ahead of the union's plans to strike, the union and casino companies were the "farthest apart" on the issue.
A spokesman for Wynn Resorts said they already offer daily room cleanings and did not cut back on that service during the pandemic.
Without mandatory daily room cleanings, Pappageorge has said, "the jobs of tens of thousands of workers are in jeopardy of cutbacks and reduction."
It's a fear that Las Vegas hotel workers across the board shared in interviews with The Associated Press since negotiations began in April — from the porters and kitchen staff who work behind the scenes to keep the Strip's hotel-casinos running, to the cocktail servers and bellman who provide customers with the hospitality that has helped make the city famous.
During the pandemic, the hospitality industry learned how to "do more with less," said David Edelblute, a Las Vegas-based attorney and lobbyist whose corporate clients include gaming and hospitality companies.
And that combination, he said, could be "pretty catastrophic" for the labor force.
Rory Kuykendall, a bellman at Flamingo Las Vegas, said in September after voting to authorize a strike that he wanted stronger job protection against the inevitable advancements in technology to be written into their new union contract.
"We want to make sure that we, as the workers, have a voice and a say in any new technology that is introduced at these casinos," he said.
That includes technology already at play at some resorts: mobile check-in, automated valet tickets and robot bartenders.
Pappageorge, who led the negotiating teams that secured tentative deals this week with the casino giants, said a cut in daily room cleanings also poses health and safety concerns for the housekeepers who still had to reach a daily room quota.
Jennifer Black, a guest room attendant at Flamingo Las Vegas, described her first job in the hospitality sector as "back-breaking."
A typical day on the job, she said, requires her to clean 13 rooms after guests have checked out. Each room takes between 30-45 minutes to clean, but rooms that haven't been cleaned for a few days, she said, take more time to turn over.
"We're working through our lunch breaks to make it," she said. "Our workload is far too much."
Copyright 2023 The Associated Press. All rights reserved.