Rosen, Cortez Masto introduce bill to permanently raise overtime pay cap for wildland firefighters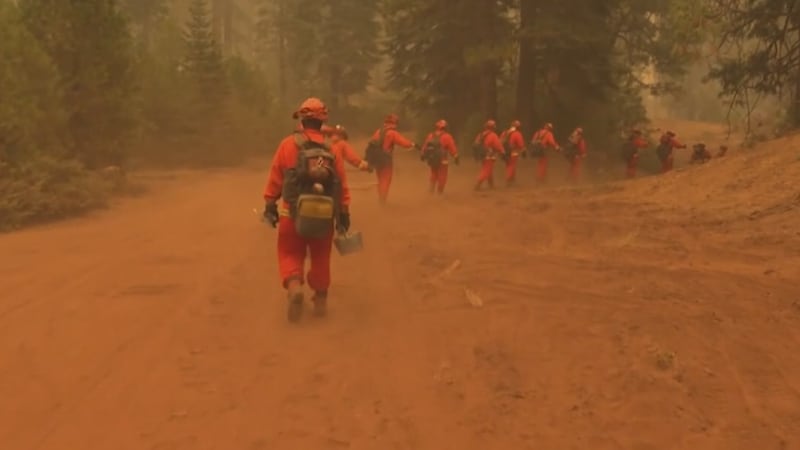 Published: Nov. 9, 2023 at 9:26 AM PST
WASHINGTON D.C., Virginia (KOLO) - U.S. Senators Catherine Cortez Masto and Jacky Rosen are introducing a bill that would permanently raise the overtime pay cap for wildland firefighters.
A temporary pay increase which was funded by the Bipartisan Infrastructure Law is due to expire, lowering the pay rates for firefighters to what the Senators call an unacceptably low rate,
"Nevada's wildland firefighters are heroes who keep our communities safe," said Senator Rosen. "We must provide them with the pay they deserve, and I'm glad to help introduce this bipartisan legislation to permanently increase their overtime pay caps."
"Our federal wildland firefighters risk their lives to keep our communities safe, and this commonsense legislation will remove unfair caps that are keeping them from getting the overtime pay they deserve," said Senator Cortez Masto. "I'll always work to deliver the resources and support our firefighters need.
Their legislation is called the Wildland Firefighter Pay Act, and would:
Provide a permanent statutory fix for wildland firefighter pay caps, increasing the total possible take home paychecks from GS 15 – Step 10 to Senior Executive Service II.

Expand eligible employees to include National Weather Service meteorologists who deploy with firefighters for the hours they work on wildfires.

Require a joint report from the Department of Agriculture, Department of the Interior, and the National Weather Service on the necessary staffing levels of wildland firefighters and incident meteorologists.
Copyright 2023 KOLO. All rights reserved.