Authorities investigating antisemitic graffiti found in west Las Vegas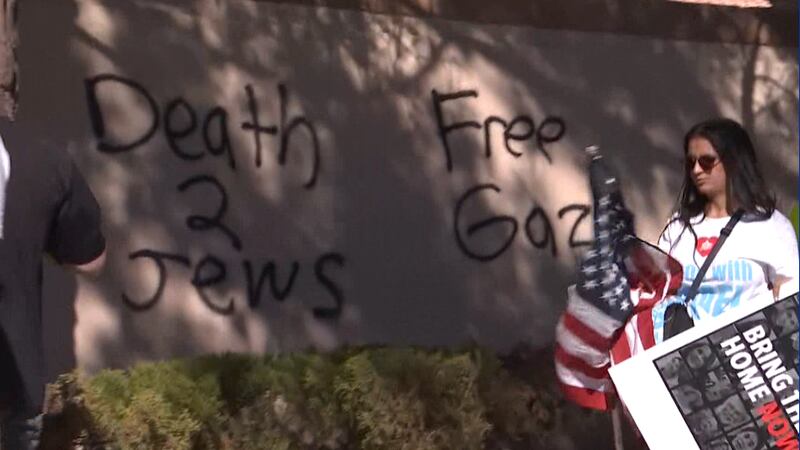 Published: Nov. 1, 2023 at 4:03 PM PDT
LAS VEGAS, Nev. (FOX5) - Las Vegas police are investigating after antisemitic graffiti was found in the west valley Wednesday morning.
According to a preliminary report, LVMPD officers responded to a call of malicious destruction of private property at the intersection of Fort Apache Rd. and Peccole Strada. The Southern Nevada Counter Terrorism Center (SNCTC) is currently investigating the case and the investigation remains ongoing.
Residents shared with FOX5 how they felt seeing this derogatory graffiti.
"Anger, scared, I'm terrified. for myself my family my kids my community. we already see so many people killed for no harm, no provocation, nothing. they just shot kids while they were still sleeping in their beds," said a resident who lives in the community that was hit by the antisemitic remarks.
"I want to thank Metro for being out here and their fast response to these hate crimes," said Ward 2 Councilwoman Victoria Seaman. "This is my ward, with the largest Jewish population, and it will not be tolerated."
"We're not going to tolerate it, and we're coming after you. This is a hate crime."
Victoria Seaman, Las Vegas Ward 2 Councilwoman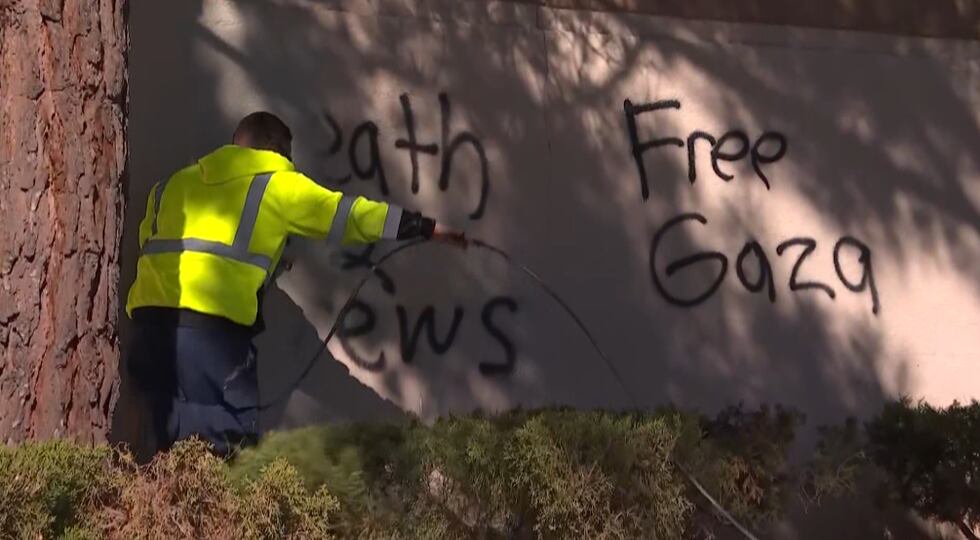 Anyone with any information about this incident is urged to call the SNCTC section at www.SNCTC.ORG or by phone at 702-828-7777.
Copyright 2023 KVVU. All rights reserved.