Amendment to stop swarms of Mormon Crickets attached to government spending bill
It would provide $6 million for the treatment and suppression of the crickets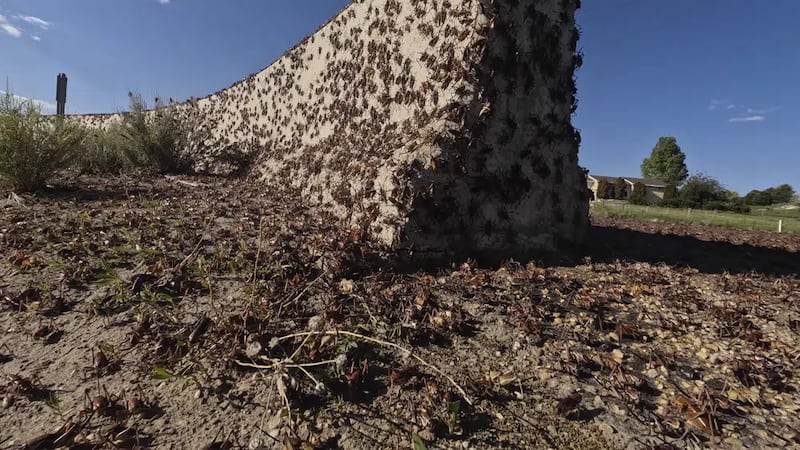 Published: Oct. 31, 2023 at 10:01 AM PDT
WASHINGTON D.C., Virginia (KOLO) - An amendment to address the influx of Mormon Crickets has been added to the bill to fund the U.S. government.
The amendment was unanimously adopted by the U.S. Senate after being introduced by Senators Mike Crapo (R-ID) and Jacky Rosen (D-NV).
The crickets swarmed Elko County over the summer, flooding highways and creating traction problems for drivers. Swarms of the insect also caused damage to crops and landscapes.
The amendment would provide $6 million for the treatment and suppression of the crickets across the western United States. Rosen blames the swarm on severe drought in the west.
"As we saw earlier this year, large swarms of Mormon crickets overwhelmed communities like Elko and others across Northern Nevada, posing a real threat to public safety and harming local economies," said Senator Rosen. "That's why I pushed for increased funding to ensure communities in Nevada have the resources they need to be better prepared to fight the invasion of Mormon crickets ahead of next spring."
Copyright 2023 KOLO. All rights reserved.