Tarantula blamed for injury crash in Death Valley; drivers urged to go slow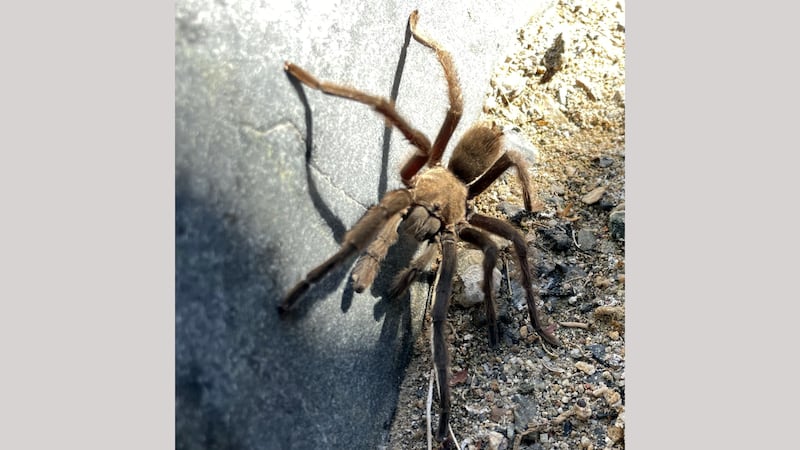 Published: Oct. 29, 2023 at 3:41 PM PDT
DEATH VALLEY, Calif. (KOLO) -Swiss travelers braked suddenly in Death Valley Saturday to avoid a tarantula and that led to a crash, the National Park Service said Sunday.
It happened on California 190 east of Towne Pass in Death Valley National Park, the park service said.
A 24-year-old motorcyclist from Canada crashed into the Swiss couple's rented camper van. Park staff took him for medical treatment in Pahrump.
The spider crawled away unhurt, the park service said. The park service asked drivers to be extra careful.
"Our roads still have gravel patches due to flood damage, and wildlife of all sizes are out," said Superintendent Mike Reynolds, who was the first NPS employee on scene at the accident.
Copyright 2023 KOLO. All rights reserved.