Rosen helps introduce resolution condemning antisemitism on college campuses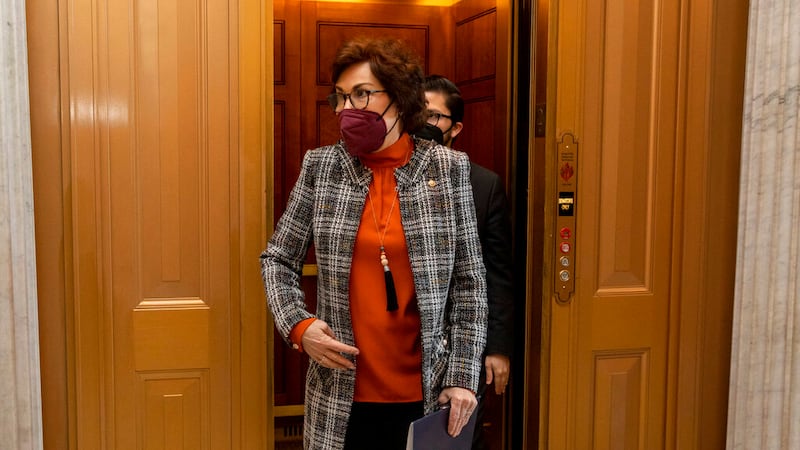 Published: Oct. 25, 2023 at 10:11 AM PDT
WASHINGTON D.C., Virginia (KOLO) - U.S. Senator Jacky Rosen has helped introduce a resolution condemning antisemitism on college campuses around the nation.
She joined Marsha Blackburn (R-TN), James Lankford (R-OK), and Chris Van Hollen (D-MD) in introducing the resolution that would urge college and university leaders, administrators, and faculty to voice their opposition to that antisemitism.
"In the aftermath of the terrorist attack on Israel by Hamas on October 7, 2023, there has been a rise in incidents of antisemitism, including hate speech and intimidation, on college campuses and universities in the United States, creating an atmosphere of fear for Jewish students and faculty," the resolution states. "Acts of hate, discrimination, and violence based on religion or ethnicity have no place at institutions that exist to further education and understanding between diverse student bodies."
The resolution also states: "Freedom of speech and expression are foundational principles of institutions of higher education in the United States, but when these principles are used to promote violence, hatred, or discrimination on the basis of religious beliefs, national origin, or ancestry, higher education leaders have the right and an obligation to respond."
Copyright 2023 KOLO. All rights reserved.