Nevada's Lee calls new House Speaker Johnson an extremist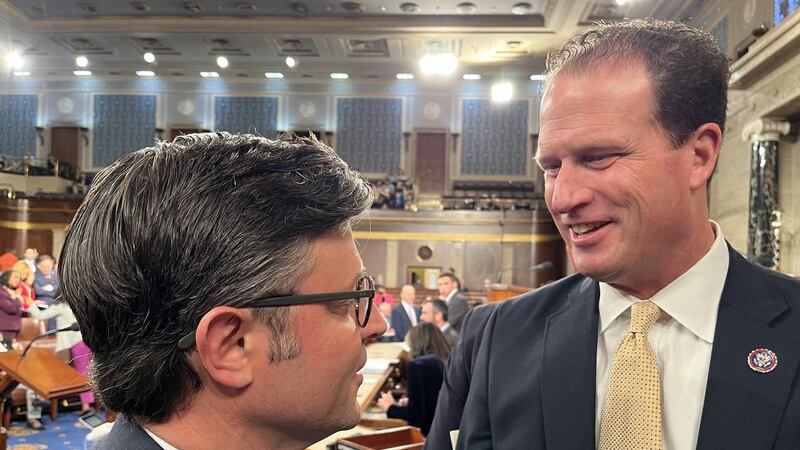 Published: Oct. 25, 2023 at 12:10 PM PDT
WASHINGTON D.C. (KOLO) - U.S. Representative Susie Lee accused the House GOP of prioritizing extremism after they voted to elect Louisiana Representative Mike Johnson Speaker of the House.
The House GOP elected a new leader on Wednesday, three weeks after ousting then Speaker Kevin McCarthy.
In a statement, Lee had this to say:
"After more than three weeks of House Republican chaos bringing our work for the American people to a standstill, the House GOP has given up, caved in, and put extremism over common sense governance.
"Mike Johnson was a key architect of the treasonous plot to overturn the 2020 election. He has championed a national, total abortion ban with no exceptions for rape or incest, and he wants to slash your hard-earned social security benefits. At a time when Congress faces urgent pressures on a domestic and global scale, inexperienced extremism is not the answer.
"Republicans rejected every attempt Democrats made to work together on behalf of the American people. With a Republican majority in the House and Democratic majority in the Senate, bipartisanship is the only path forward."
Copyright 2023 KOLO. All rights reserved.