Trial date set for Las Vegas teens charged in hit-and-run killing of bicyclist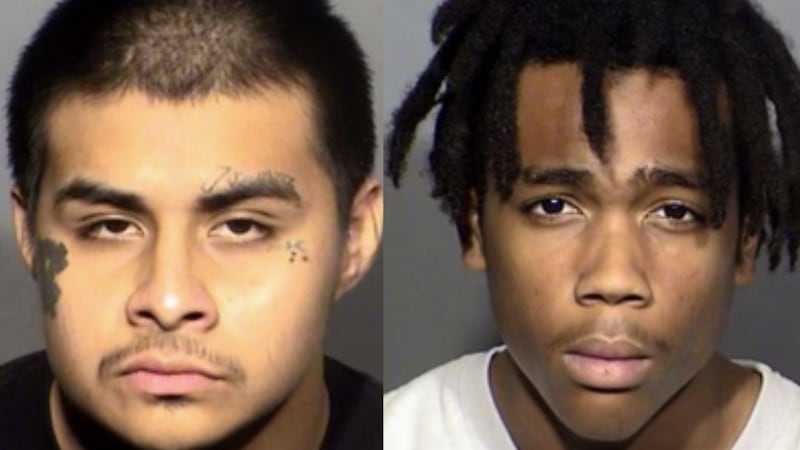 Published: Oct. 24, 2023 at 12:39 PM PDT
LAS VEGAS, Nev. (FOX5) - A trial date has been set for a pair of teens charged with the intentional hit-and-run killing of a Las Vegas bicyclist.
Jesus Ayala and Jzamir Keys were 17 and 16 years old at the time of the incident. Their trial has been set to begin in Clark County District Court on September 16, 2024.
Ayala and Keys were charged as adults and have entered not-guilty pleas to multiple felonies, including murder, battery and grand larceny of an automobile. Las Vegas police have tied the teens to at least vehicular incidents, including the alleged hit-and-run on August 14 that killed cyclist Andreas "Andy" Probst, a 64-year-old retired former police chief from the city of Bell, California, who was pedaling along the side of a road when he was hit.
Video shot from the front passenger seat of an allegedly stolen vehicle shows the car approaching Probst from behind on an otherwise traffic-free road. AP reported that male voices can be heard laughing as the vehicle steers toward Probst and rams the bicycle.
Probst is thrown backward across the hood and into the windshield. He is then seen on the ground next to the curb.
Under Nevada law, the most severe sentence the teens could receive on the murder charge, if convicted, is 20 years to life in state prison, not the death penalty, according to AP. That's because they were not 18 at the time they were accused of the crimes. One of them has since turned 18.
Copyright 2023 KVVU. All rights reserved.