Cortez Masto, Blackburn introduce bill to boost border security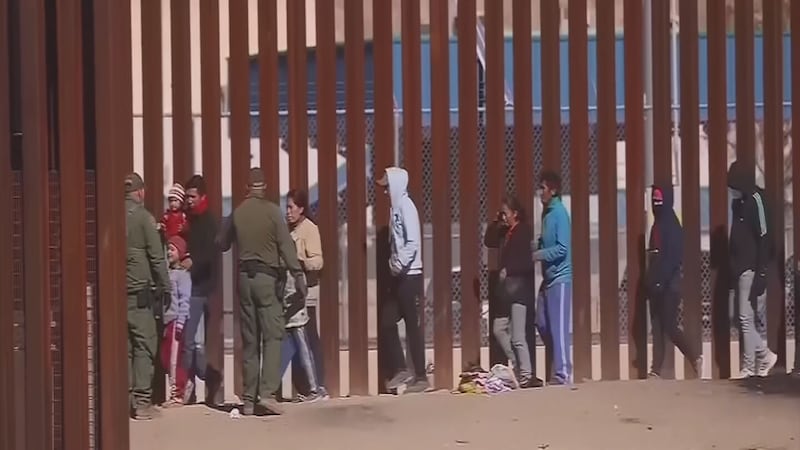 Published: Oct. 24, 2023 at 9:07 AM PDT
WASHINGTON D.C., Virginia (KOLO) - U.S. Senators Catherine Cortez Masto and Marsha Blackburn (R-Tenn.) have introduced a bill that would boost security at the southern border by improving law enforcement coordination.
The pair introduced the Advanced Border Coordination Act, which would expand interagency cooperation between federal and local law enforcement to allow them to better work together on border security and to address transnational criminal activities such as drug and human trafficking.
The joint operational hubs would be placed along the southern border.
"From local sheriffs to Border Patrol and other federal law enforcement, our officers along the southern border are working every day to keep our communities safe, and we need to make it as easy as possible for them to work together," said Senator Cortez Masto. "Establishing more joint operations centers will help us continue to crack down on drug trafficking, human trafficking, and weapons smuggling, and I will continue working with Senator Blackburn to get this commonsense legislation signed into law."
More specifically, the bill would:
Direct DHS to establish at least two joint operations centers along the southern border. These hubs would help law enforcement from multiple federal, state, local, and Tribal agencies work together.

Establish these centralized hubs to improve field operations, help detect and deter criminal activity like drug and human trafficking, and support training coordination between participating agencies.

Require an annual report to Congress on the centers' operational activities and recommendations for coordinated federal actions at the southern border.
Copyright 2023 KOLO. All rights reserved.