Police make arrest in connection with west Reno brush fires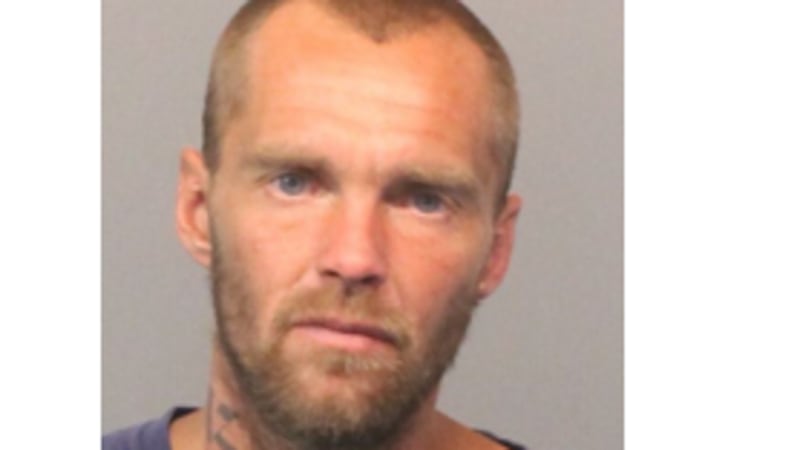 Published: Oct. 21, 2023 at 3:09 PM PDT
RENO, Nev. (KOLO) - Update at 2:17 p.m.: A man has been arrested in connection with a number of brush fires in west Reno that broke out Friday.
34-year-old Clint Haris was arrested and charged with starting several small fires in west Reno on Friday. Investigators with the Reno Fire Department say Haris was seen by multiple witnesses starting small fires near Stoker Avenue and Cemetary Road.
Investigators say Haris started at least two fires around 5:20 p.m. Friday on Cemetary Road. Witnesses reported the fires to the Reno Police Department, who eventually detained Haris.
While being implicated in the fires on Cemetary Road, investigators are also working to determine if Haris started a larger fire along I-80 near Keystone Avenue around the same time.
That blaze was less than acre and threatened one building before it was able to be protected by fire crews. He has been charged with arson in the third degree and is being held on a bond of $10,000.
Original Article: The Reno Fire Department is investigating if three brushfires along Interstate 80 near Keystone Avenue late Friday afternoon were set by one person.
The fire department said Saturday investigators talked to one man but were not ready to say if he has been arrested for any of the fires.
The fires were reported around 5 p.m.
Fire threatened one building but fire crews were able to protect it from damage.
Truckee Meadows Fire & Rescue assisted in the operation.
Copyright 2023 KOLO. All rights reserved.