Rosen, Cortez Masto push for increased border security to stop fentanyl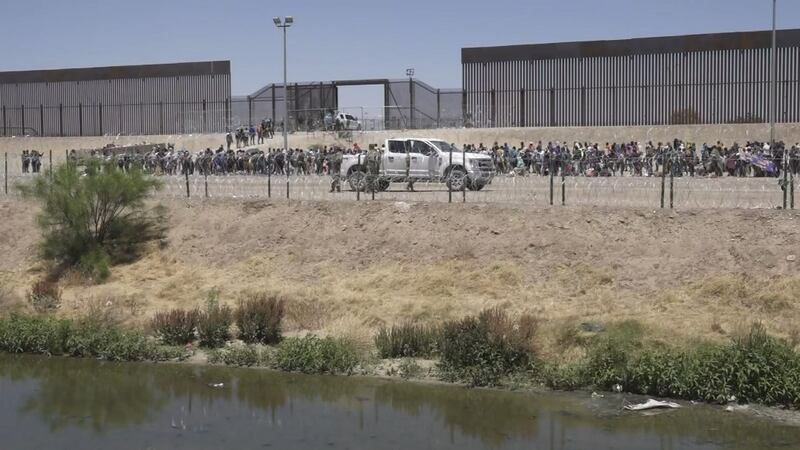 Published: Oct. 20, 2023 at 8:20 AM PDT
WASHINGTON D.C. (KOLO) - U.S. Senators Catherine Cortez Masto and Jacky Rosen are calling for additional border security to stop the flow of fentanyl into the United States.
They joined fellow Democratic Senator Bob Casey of Pennsylvania in pushing President Biden to prioritize additional resources to stop the flow of fentanyl and other drugs through ports of entry along the border.
Rosen and Cortez Masto cited data from U.S. Customs and Border Protection showing drugs are overwhelmingly being smuggled through these ports of entry. They say CBP agents are finding pills in seat cushions, car batteries, metal walkers, and bicycle frames.
The pair are now pushing for increased funding for security and surveillance for the Department of Homeland Security.
"We have long supported increasing funding for comprehensive measures to enhance border enforcement, management, and security," the Senators wrote. "The situation at our border is complex, and it will take continued leadership and funding to stem the flow of illicit drugs like fentanyl, smuggling, and transnational criminal organizations that operate along our border."
The CDC estimates more than 112,000 Americans died of a drug overdose between May 2022 and May 2023, with fentanyl and other synthetic opioids causing the vast majority of them.
The three senators urge Biden to request additional supplemental funding for the border, specifically to increase processing and screening capacity at ports of entry, as well as acquiring non-invasive inspection technology.
The letter was also signed by Mark Kelly (D-Arizona), Jon Tester(D-Montana), Sherrod Brown (D-Ohio), Tammy Baldwin (D-Wisconsin), and Mark Warner (D-VA).
Copyright 2023 KOLO. All rights reserved.