Amodei blames "malcontents" for "chaos" as House Speaker vote drags on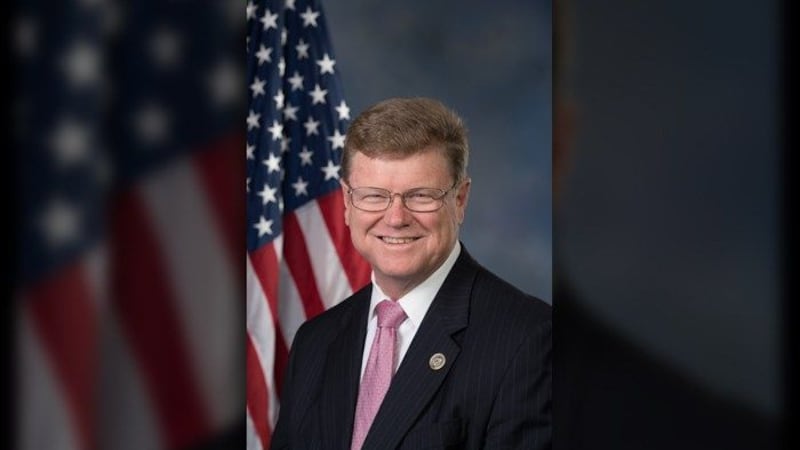 Published: Oct. 20, 2023 at 12:45 PM PDT
WASHINGTON D.C., Virginia (KOLO) - U.S. Representative Mark Amodei expressed frustration on Friday over the ongoing vote to find the next Speaker of the House.
Multiple votes have already taken place this week in an attempt to nominate Jim Jordan speaker, all of which have failed. As of Friday, Jordan has been officially dropped from consideration for the role, being rejected by House Republicans.
In a statement, Amodei said:
"On October 3rd, eight Republican malcontents sided with every single House Democrat to plunge us into chaos and paralyze legislative business. For nearly three weeks, party infighting has taken precedence over our legislative priorities and brought the appropriations process to a screeching halt. The absence of a functioning House comes at a time of great urgency – the government runs out of funding in 28 days, Israel was attacked by Hamas terrorists, the southern border is a security and humanitarian crisis – and this absurd stalemate has put us in a weakened position. No less, any issue important to Nevadans remains at an absolute impasse.
"I have supported every nominee the Republican Conference has put forward for speaker in the 118th – Kevin McCarthy, Steve Scalise, and Jim Jordan. Unfortunately, after multiple rounds of voting, we have still been unable to elect a speaker. It is time to put the bickering and scare tactics aside and prove to the American people we can govern effectively and responsibly. I've said it before, and I'll say it again – this period of dysfunction only empowers Democrats. If we don't get our act together, we'll be fighting about who should be the Republican Minority Leader, not speaker.
"The Republican Conference is scheduled to host a forum next Monday, where we will hear from candidates about their visions and qualifications for the role of speaker. For those who think Members are going home over the weekend to work on their golf game or have a spa day, I assure you that is not the case. The next 48 hours will be like drinking from a fire hose, with candidates reaching out and jostling for support. Taking a couple of days to hear from and evaluate potential candidates before the Conference votes on the next speaker-designee is – in my view – the responsible thing to do. I also believe it's a responsible expectation that the Conference coalesce and finally elect a speaker on the House floor by the middle of next week.
"I look forward to finding out who is interested and evaluating how they can serve our country and Nevada as speaker of the House."
Copyright 2023 KOLO. All rights reserved.