WCSD Police Chief Trevino to retire in 2024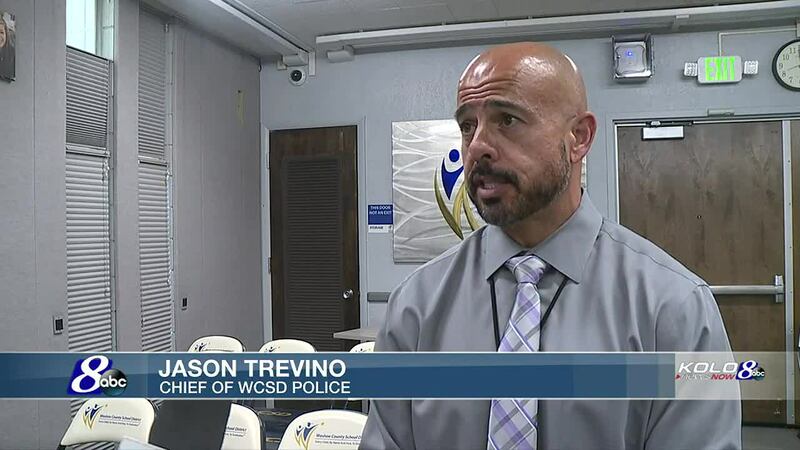 Published: Oct. 17, 2023 at 2:11 PM PDT
RENO, Nev. (KOLO) - The Washoe County School District has announced that School Police Chief Jason Trevino will retire in January 2024.
Trevino has been with the district's police department since 2005. when he joined as a police officer. He was promoted to sergeant, and then to deputy chief before being selected to become chief in 2015.
"I am grateful for the many opportunities I have enjoyed here at WCSD," said Chief Trevino. "We have weathered some tragedies together, certainly, but I think we have made some fantastic inroads as we have worked to meet the safety needs of our students and families. I am thankful for the men and women of the WCSD School Police Department and the dedicated district employees who strive to make the district a safe place for our students to learn. I thank them for their service and support."
His law enforcement career began in 1995 when he was a court security officer before becoming a deputy sheriff in 2000.
"We are so grateful to Chief Trevino for his outstanding service to our WCSD community" said Superintendent Susan Enfield. "He has been a trusted presence for thousands of team members and students, and he will be missed."
Enfield continued, "I'm particularly thankful for the strong team that Chief Trevino has developed over his eight years leading the department, and I know that his successor will have a firm foundation to build from because of Chief Trevino's efforts."
Copyright 2023 KOLO. All rights reserved.