Safe Embrace raising awareness about domestic violence in the Reno-Sparks community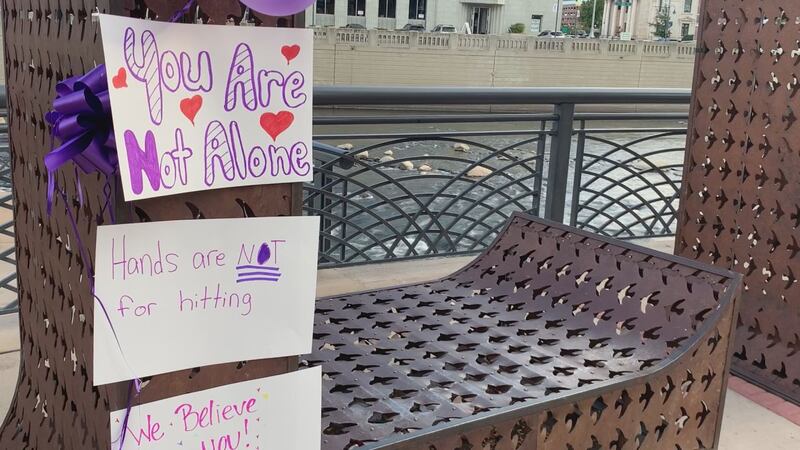 Published: Oct. 14, 2023 at 6:42 PM PDT
RENO, Nev. (KOLO) - Organizations and locals gathered to raise awareness and support for those who are victims of domestic violence at the Believe Plaza Downtown.
According to the Nevada Coalition to End Domestic and Sexual Violence, there were over 20,000 first time domestic violence abuse victims in 2022 alone.
There were many local resources for community members to learn about, to help those who are victims and survivors of domestic abuse. The event is a part of the Safe Embrace Domestic Violence Awareness Month event.
Safe Embrace staff say that domestic violence cases are on the rise and the concerning rate increase is putting community members at risk.
Safe Embrace's Education and Outreach Specialist, Krystal Copenhaver, shares what warning signs to look out for and how to help those in need:
"Warning signs can be controlling behavior, there is always a pattern of abuse, so it's the love bombing, it's the tension building way that you have to check in all the time, and not having your own personal space," Says Copenhaver. "If you have a friend who is in need of support, just always be an open ear to talk to and help them with resources."
If you or a loved one needs help you can contact Safe Embrace here or at their 24-Hour Helpline 775-322-3466.
Copyright 2023 KOLO. All rights reserved.