Nevada Sen. Jacky Rosen among senators who sought shelter during Hamas rocket attack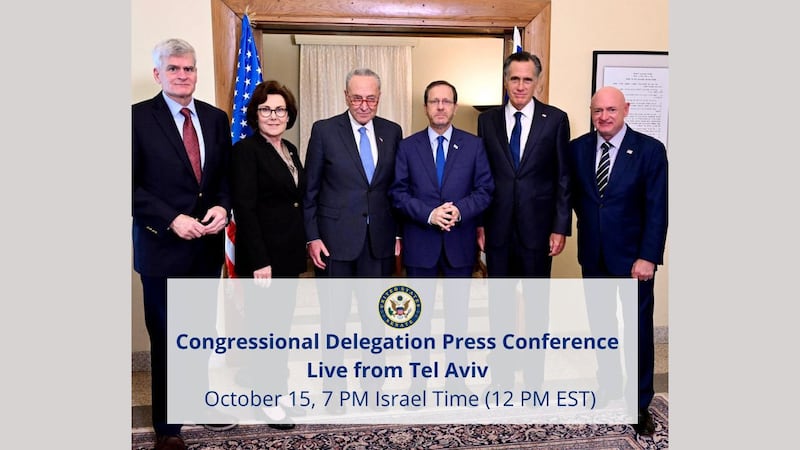 Published: Oct. 15, 2023 at 11:36 AM PDT
TEL AVIV, Israel (KOLO) -Nevada U.S. Sen. Jacky Rosen was one of a bipartisan group of senators visiting Israel who had to seek shelter Sunday during a rocket attack.
U.S. Sen. Chuck Schumer of New York announced that the senators had to seek shelter while in Tel Aviv.
Rosen's office confirmed Rosen was in the group. Among other senators who visited were Mitt Romney of Utah, Bill Cassidy of Louisiana and Mark Kelly of Arizona.
"It shows you what Israelis have to go through. We must provide Israel with the support required to defend itself," Schumer said on X, the platform formerly known as Twitter.
The Times of Israel reported senators were forced twice to run for shelter because of Hamas rocket attacks.
Copyright 2023 KOLO. All rights reserved.