Local OBGYN appeals his suspended medical license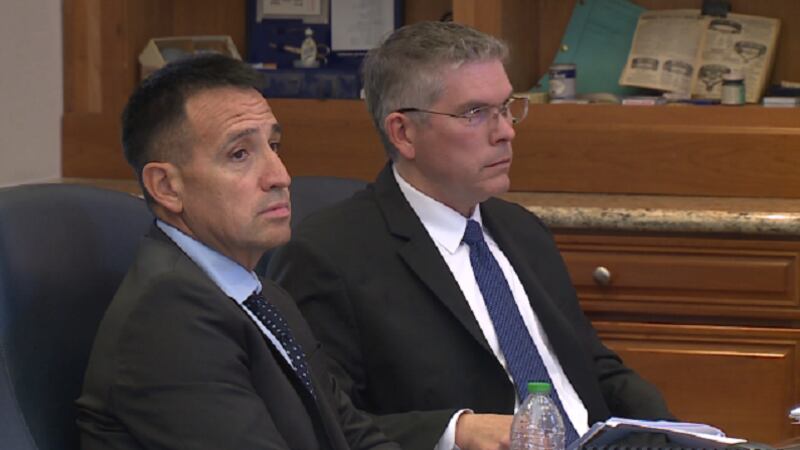 Published: Oct. 12, 2023 at 7:07 PM PDT
RENO, Nev. (KOLO) - Local OBGYN Dr. Samuel Chacon is fighting to have his Nevada medical license reinstated. It was suspended last month.
A hearing is required by law to determine if Dr. Chacon's suspended license should continue or if it should be reinstated. Last month, Dr. Chacon was considered a danger to the community after the Nevada Board of Medical Examiners investigated Dr. Chacon's care of a patient the board called "Patient A."
According to that investigation, Dr. Chacon treated Patient A, a high-risk obstetric patient, and told her when it was time to deliver just show up to Renown Hospital. He would not be there to deliver the baby. That's because Dr. Chacon had no privileges at that hospital or at St. Mary's Hospital.
Chacon's attorney, Eric Stryker, said there is no law that requires a doctor to have privileges at a hospital to practice medicine.
Stryker said Renown had a plan set up to take care of all of Dr. Chacon's Obstetric patients when it came time to deliver the babies.
A state board of medical examiners investigator says this isn't the first time or the last case she has dealt with when it comes to Dr. Chacon.
Johnna LaRue said currently there are 27 cases pending against Dr. Chacon, and 5 formal complaints.
KOLO 8 News Now has talked to several former Chacon patients who have had their issues with the doctor over surgeries performed, bedside manner, and what they call unnecessary treatment.
Many of them were at the hearing.
There are at least 7 malpractice lawsuits against Dr. Chacon currently in Washoe District Court.
No decision was made at today's hearing as it had to break at 5:00.
Before its conclusion though an expert witness, Dr. Michael Ross, testified on behalf of Dr. Chacon. Dr. Ross testified that after reviewing the records, Dr. Chacon delivered standard of care to Patient A.
A clarification from KOLO 8 News Now.
In a story we did last month, we interviewed a first time Chacon patient who was in the waiting room on October 6, 2023, when the doctor's office was raided by the FBI and medical examiners investigators. Dr. Chacon's license was suspended on September 5, 2023. It appeared as if Dr. Chacon was practicing medicine with a suspended license.
Stryker said in the meeting today, that was not the case.
Dr. Chacon was not served until September 6, 2023.
Copyright 2023 KOLO. All rights reserved.