Trump signs on to join First in the West Nevada Caucus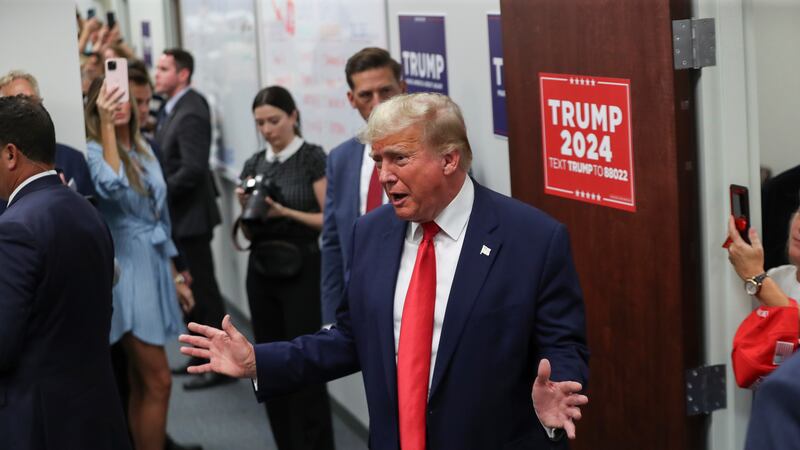 Published: Oct. 10, 2023 at 9:22 AM PDT
LAS VEGAS, Nev. (KOLO) - Former President and current GOP nominee favorite Donald Trump will be joining the First in the West Nevada Caucus.
"I am honored to officially file to run in the First in the West Nevada Caucus," President Trump said. "Taking back the White House and defeating Crooked Joe Biden in the Silver State will send a strong signal that the America First movement grows more powerful every day. I look forward to working with the Nevada Republican Party and Chairman McDonald to ensure Nevada votes Republican in the general election."
The Caucus will take place on Feb. 8, 2024, and is the only method for receiving RNC delegates to the national convention. Voters can pre-register here.
"We are thrilled to welcome President Donald J. Trump to the First in the West Nevada Caucus. His strong America First policies resonate with voters in the Silver State and across the nation. This is a tremendous opportunity for Nevadans to connect with a candidate who has a proven track record of delivering results."
Copyright 2023 KOLO. All rights reserved.