Fire at UNR lab forces evacuations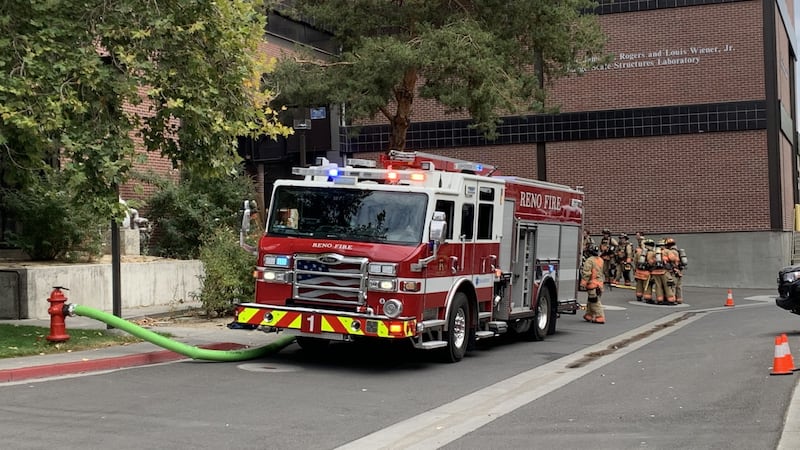 Published: Oct. 9, 2023 at 12:51 PM PDT
RENO, Nev. (KOLO) - A fire in a laboratory at the University of Nevada, Reno forced the evacuation of the Harry Reid Engineering Laboratory Building late Monday morning.
The fire broke out around 11:30 a.m.
The Reno Fire Department says the fire was on the third floor of the building. Fire systems were able to control the blaze, and keep it contained to one room.
RFD crews remain on scene as of the publishing of this article, and it is unknown when people can return to the building.
Copyright 2023 KOLO. All rights reserved.