Pedestrian killed in Kietzke Lane hit-and-run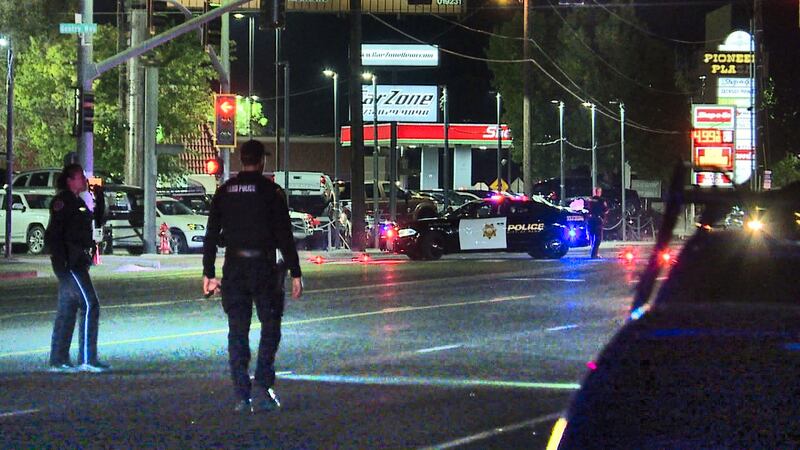 Published: Oct. 7, 2023 at 9:54 PM PDT
|
Updated: Oct. 8, 2023 at 1:31 PM PDT
RENO, Nev. (KOLO) - OCT. 8 UPDATE; A pedestrian died Saturday in a Kietzke Lane hit-and-run, the Reno Police Department said.
It happened about 7:44 p.m. on Kietzke Lane north of Gentry Way. The pedestrian was not in a marked crosswalk, police said.
The pedestrian died at the hospital. Police are not identifying the victim pending notification of next of kin.
The driver fled but police said several witnesses remained and helped in the investigation.
"Further information is forthcoming," police said in a statement.
Anyone with information is asked to call police at 775-334-2677 or call or text Secret Witness at 775-322-4900 or go to secretwitness.com. People who utilize Secret Witness can remain anonymous.
Secret Witness is offering a $1,500 reward in the case.
ORIGINAL STORY: A heavy police presence on Kietzke Lane has led to the road being closed in both directions at the intersection of Gentry Way.
Scanner traffic around 8 p.m. on Saturday night indicated the possibility of a hit and run in the area.
We are still awaiting official word from Reno police, and will update when when we learn more.
Copyright 2023 KOLO. All rights reserved.