Aggressive mosquito species thriving in Las Vegas Valley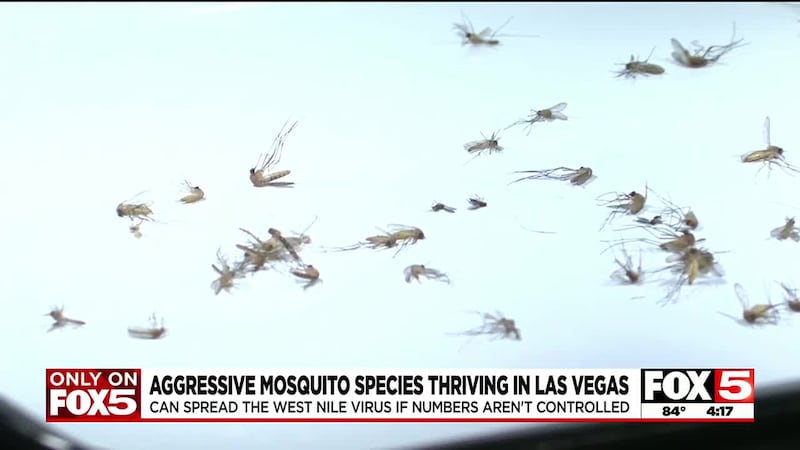 Published: Oct. 5, 2023 at 6:51 AM PDT
LAS VEGAS, Nev. (FOX5) - We have a mosquito problem in Las Vegas.
It's a small mosquito that first turned up here in the valley in 2017.
The Aedes Aegypti, also known as the Yellow Fever Mosquito, is aggressive and has spread to 32 zip codes in the past six years.
What is different about this species is its choice of a food source.
It's preferentially feeds on people and therefore what it does is entrenches itself," according to Vivek Raman, an environmental health supervisor with the Southern Nevada Health District.
According to Raman, we could help control the mosquito by dumping any standing water around our homes.
"They are a very difficult to control if people aren't doing their part to manage the situation in their own backyards," he added.
His best advice any standing water is prime for the eggs to hatch…even in sources where the water has evaporated.
"Those eggs remain intact even though they dry out without water and the next time water comes to it, it rehydrates the eggs," he said.
And it doesn't take a whole lot of water for those eggs to hatch.
"A little area that can collect a quarter inch of water is all they need."
Copyright 2023 KVVU. All rights reserved.