Nevada's Amodei votes to keep McCarthy as Horsford votes to remove him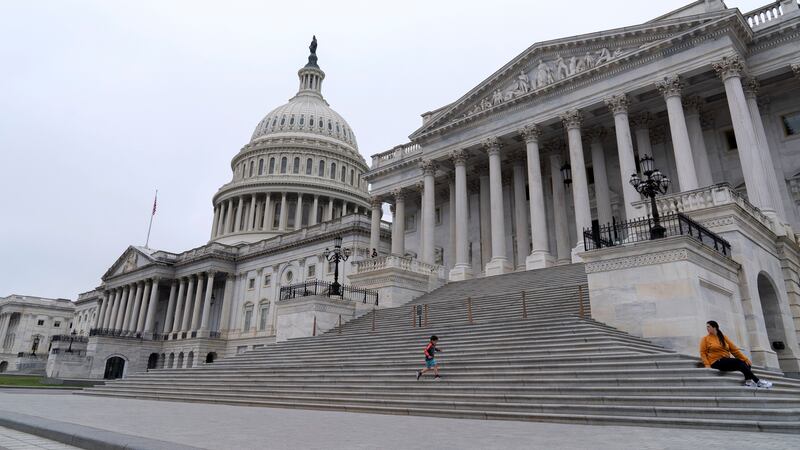 Published: Oct. 3, 2023 at 3:25 PM PDT
WASHINGTON D.C., Virginia (KOLO) - Nevada Representative Mark Amodei released a statement Tuesday following his vote to keep Kevin McCarthy as the Speaker of the House.
His vote was ultimately unsuccessful, as McCarthy was ousted in a 216-210 vote.
In a statement, Amodei said in part:
"Until we have a duly elected speaker, all legislative activity before the House ceases. This prevents us from doing the business of actual governing – including working to fully fund the government before the November 17th deadline. Americans know the crisis at the border, rampant inflation, and spiking crime are a result of Democrats' liberal policies. The fact is, eight House Republicans chose to vote with every single House Democrat to shut down legislative business, focus on fundraising, and pander to media producers. While we can argue about our own definitions of conservatism, this degradation of the only conservative outpost in the entire federal government was brought about by just 3% of the Republican Conference.
A fair question is – where do we go now? If you heard a plan during this wholesale assault on the House GOP majority, please share it with me because I heard nothing of the sort. Once again, 97% of the Republican Conference is left to pick up the pieces, just the same as we did last January.
In my opinion, this period of infighting and limbo empowers the likes of Joe Biden, Chuck Schumer, AOC, and Hakeem Jeffries. I assure you they're looking for just a few more Members to join them in creating a so-called "coalition government" so they can be placed back in charge. With people like Adam Schiff and Ilhan Omar in charge of House Committees, there will be no pushback against the Biden Administration's liberal wish list."
On the other side of the aisle, Democratic Representative Steven Horsford voted to vacate McCarthy's seat as Speaker of the House.
He also released a statement, saying,:
"I take seriously my oath to our Constitution and my duty to my constituents to represent and work for the people. This is a solemn and sober moment for our country. I stand with my House colleagues to move us beyond this moment of chaos and dysfunction caused by extremist Republicans.
I will continue to put people over politics, find common ground and deliver for all Nevadans and the people of this country.
It's time to move beyond extremism and draconian cuts that hurt working families and children and instead work together to find responsible solutions that move all Americans forward."The American people have had enough. If the Republicans are not ready to govern, they can step aside and allow Democrats to elect Hakeem Jeffries as Speaker, and let us get to work on behalf of the American people."
Copyright 2023 KOLO. All rights reserved.