Candidate filing for preference primary in Nevada opens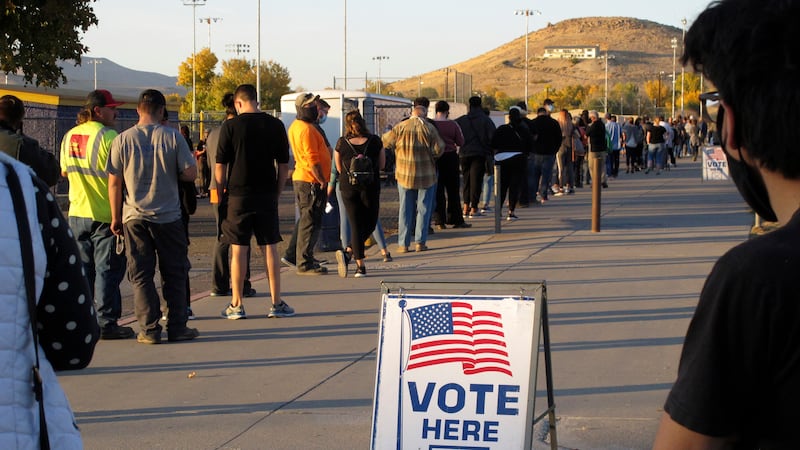 Published: Oct. 3, 2023 at 11:20 AM PDT
CARSON CITY, Nev. (KOLO) - The State of Nevada announced Tuesday as the first day of the candidate filing period for the Presidential Preference Primary election this February.
As of 5:00 p.m. Monday, the two candidates who have filed with the Office of the Secretary of State are John Castro (R) and Armando Perez-Serrato (D).
The Presidential Preference Primary Election will be held on Feb. 6, 2024. Early voting will begin Jan. 27 and run until Feb. 2, 2024.
The Primary is a closed election for the Republican and Democratic parties. Voters not registered with either party will not be able to participate.
Copyright 2023 KOLO. All rights reserved.