BLM collects 59 wild horses in latest gather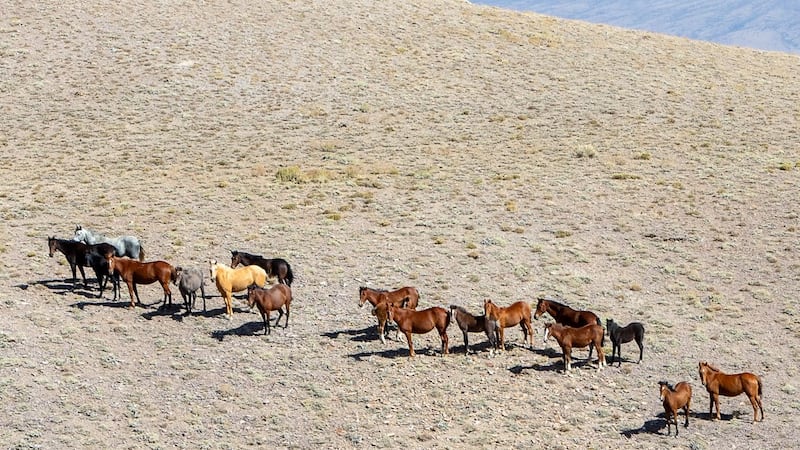 Published: Oct. 2, 2023 at 3:31 PM PDT
CARSON CITY, Nev. (KOLO) - The Bureau of Land Management says it has collected 59 wild horses in its latest wild horse gather.
The Desatoya Wild Horse Gather, which happened near Fallon on Sept. 30, resulted in the removal of 12 excess wild horses, and the releasing of 14 stallions back to the range. 33 mares were treated with a population suppression control vaccine and released back into the range.
BLM says that in around 30 days, the 21 remaining mares that were gathered will get a booster of the vaccine and be released back to the range.
The agency says the gather was necessary to remove excess wild horses and to prevent deterioration associated with overpopulation.
Horses collected during the gather were taken from the range to the Indian Lakes Wild Horse and Burro off-range Corrals in Fallon to be readied for adoption.
Copyright 2023 KOLO. All rights reserved.