Carson City arrest for fake ID lab, drugs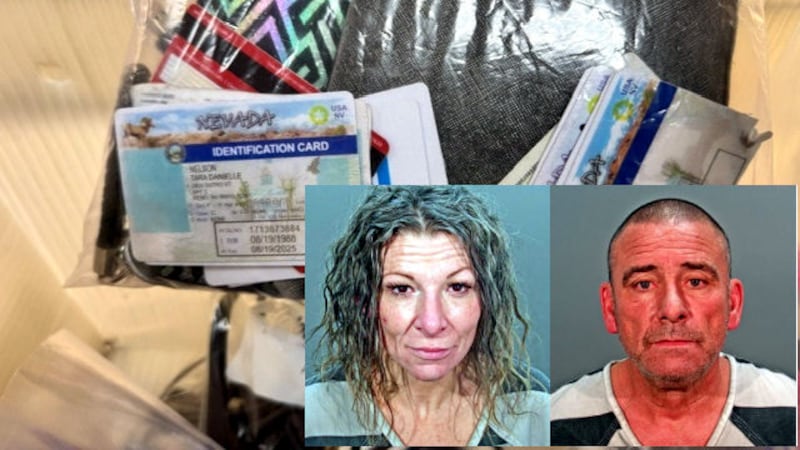 Published: Oct. 1, 2023 at 11:01 AM PDT
CARSON CITY, Nev. (KOLO) -The Carson City Sheriff's Office said Sunday it arrested two people after finding a forgery laboratory for Nevada identification cards and drugs.
It arrested Monica Marie Main, 43, on charges of forgery, materials to make fake IDs, drug trafficking and drug possession.
CCSO arrested Kyle Steven Leake, 56, on two California arrest warrants with bails of $100,000 and $50,000.
CCSO's Special Enforcement Team stopped the Mazda driven by Main on Friday at about 10 p.m. on Interstate 580 for not having a front license plate and for a cracked windshield.
A search of the vehicle turned up what CCSO described as "a Nevada ID forgery lab with laptops and a printer in the trunk." Investigators also found blank identifications in the center console, ready for printing.
One identification had Main's photograph but a different name, the sheriff's office said.
The search also turned up almost a half-ounce of heroin, 4.5 ounces of methamphetamine and a glass meth pipe, the sheriff's office said.
Copyright 2023 KOLO. All rights reserved.