1 October survivor visits medical staff who helped save her life 6 years ago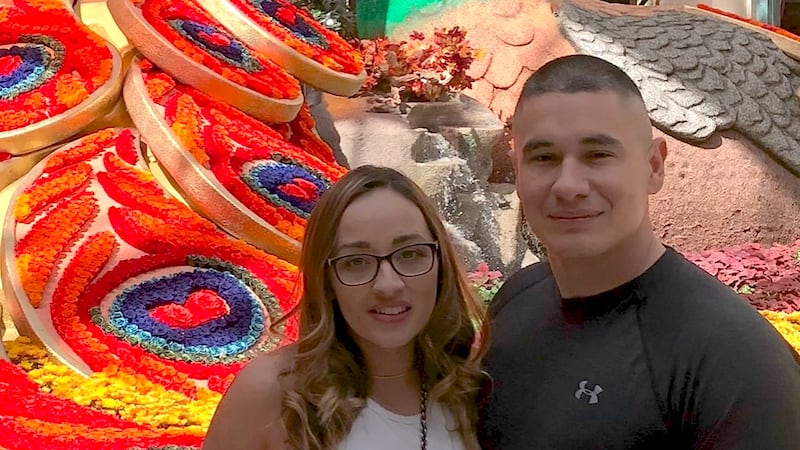 Published: Sep. 30, 2023 at 10:53 PM PDT
LAS VEGAS, Nev. (FOX5) - Jovanna Calzadillas was one of the first patients to arrive at University Medical Center of Southern Nevada in the late evening hours of October 1, 2017.
"Everybody started running, and my husband told me to get down, there are gunshots from the street," said Jovanna. "He said when they stopped to run, and they stopped, and I got up, and that's it. I don't remember anything."
Jovanna was shot in the head, and doctors initially thought she wouldn't make it.
"I think we got here maybe ten minutes after the shooting started, and then I didn't see Jovanna until maybe about 2 a.m. And when I saw her, she had a tube in her mouth and bandaged. And the first doctor I spoke to said, 'Hey, there's nothing we can do for your wife. She's not going to survive. This is a non-survivable injury.'"
But she did survive, making a miraculous recovery.
"Two and a half months in a coma," said Jovanna. "I had to learn how to walk again and talk again. Just everything, like a baby. And six years later, I'm talking and walking."
On Friday, Jovanna and her husband Frank returned to the UMC Trauma Center to thank the doctors and nurses who saved her life.
"Last night, he said, 'Can you believe we're here and laying down in Vegas, watching TV?' I was nervous to come, but it's a step forward. We've just got to move forward," said Jovanna.
Jovanna and Frank expressed their gratitude for the staff at UMC, who cared for more than a hundred patients injured in the mass shooting six years ago.
"We go through this, and we think about it almost everyday," said Frank, "and it's not that it's a bad thing or that we're depressed, but we're there for one another, and we support each other, and we want the lives of everybody that was lost to keep in remembrance."
"Keep talking about it, keep it alive," said Jovanna.
Copyright 2023 KVVU. All rights reserved.