Sparks man gets 16 years for Lemmon Valley shooting
26-year-old Tyler Hernandez will be eligible for parole after serving six years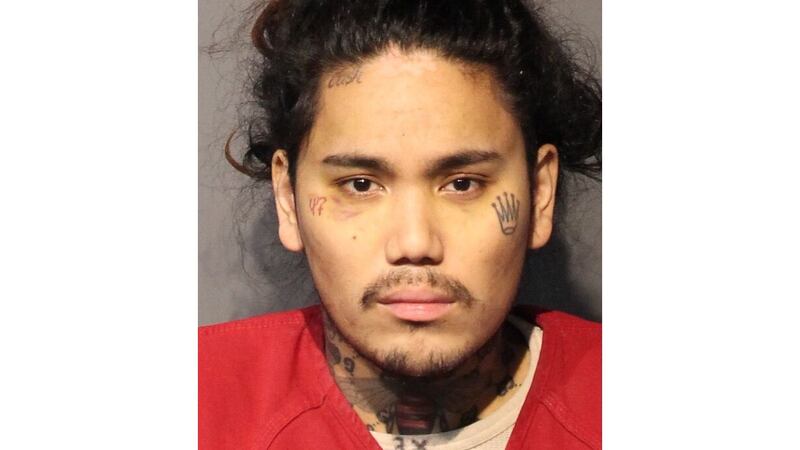 Published: Sep. 27, 2023 at 11:51 AM PDT
RENO, Nev. (KOLO) - A Sparks man has been sentenced to 16 years for a 2021 shooting in Lemmon Valley.
26-year-old Tyler Hernandez will be eligible for parole after serving six years. He pled guilty to discharging a firearm into an occupied vehicle, being a felon in possession of a gun, and reckless driving resulting in substantial bodily harm.
The case began in November of 2021 when deputies with the Washoe County Sheriff's Office responded to a shooting on Lemmon Drive. When they arrived on scene, they discovered multiple suspects had been firing at each other from two cars, a Chevy Cobalt and a Chevy Tahoe in a parking lot before fleeing the scene.
The court found that, moments after fleeing the scene, Hernandez drove the Cobalt into oncoming traffic and collided with an uninvolved driver. That driver was taken to the hospital with multiple injuries, including a shattered hip.
Deputies found a handgun and a loaded magazine at the scene of the crash. Witnesses also told police Hernandez had tried to retrieve the gun before a witness kicked it away from him.
Video surveillance from nearby businesses showed the defendant firing at and into the Chevy Tahoe, which was occupied by two women and two kids.
Copyright 2023 KOLO. All rights reserved.