Noble Pie Parlor leaving Summit Mall
The company said multiple factors played into their decision to move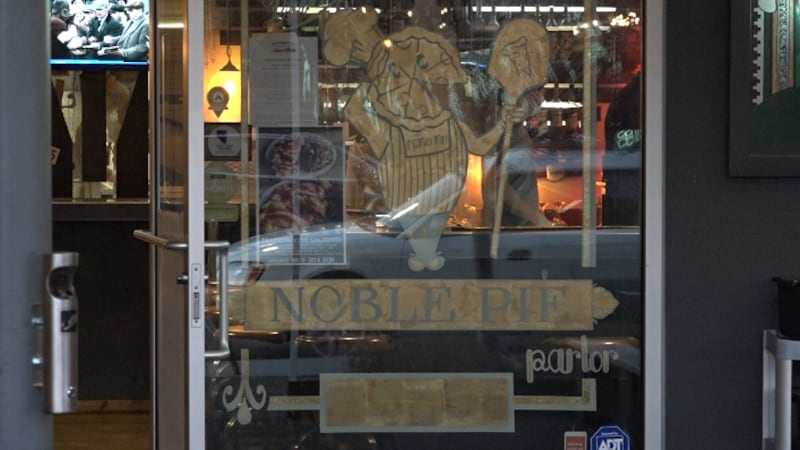 Published: Sep. 26, 2023 at 1:01 PM PDT
RENO, Nev. (KOLO) - The Noble Pie Parlor will be closing its location at The Summit Mall in south Reno and will be refocusing its efforts into its location in Midtown.
The closure will become effective Oct. 9, and the mall location will continue to operate until Oct. 8 before handing over keys to the new tenant; Edelweiss, an Apres-style sports haus.
The east coast-style pizza eatery's Summit location was originally supposed to open in late March 2020, but its launch was postponed until the population could be invited in July of that year.
In a press release, the company said moving locations will allow for better daily oversight of operations and plans for growth in offerings at their flagship Midtown location.
"This shift helps us ensure we cater to both our clients, the entirety of our team and our promise to deliver a superior product and an unparalleled restaurant experience," said owner Ryan Goldhammer. "Our fans will always to be the driving force for our operations, along with our team that continues to help us to achieve our goal in being the best pizza shop that Reno has ever known. I believe this change brings us one step closer to that dream."
The company said multiple factors played into their decision to move, such as continued development in mid and downtown neighborhoods, the need for work/life balance, and challenges brought on by launching the restaurant at the start of the COVID-19 pandemic.
"We weren't even looking to sell when the offer fell into our lap. However, the opportunity to focus on expanding Noble Pie Parlor's future goals and to centralize efforts was too good to pass on," said Goldhammer.
Copyright 2023 KOLO. All rights reserved.