Two fires at southeast Reno apartments; people displaced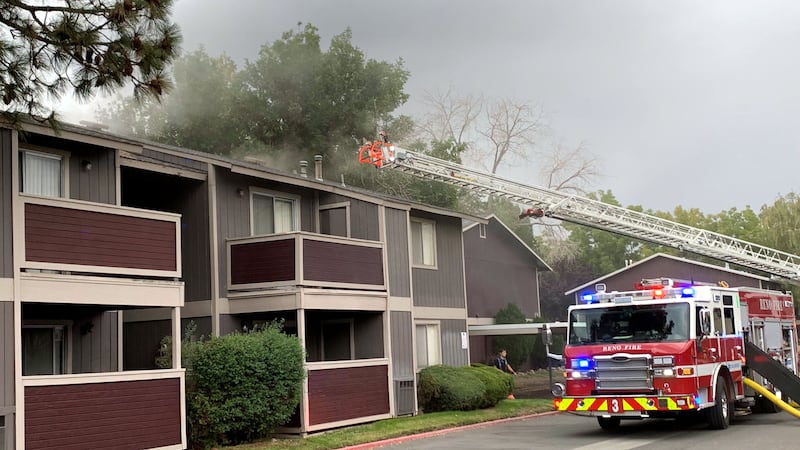 Published: Sep. 21, 2023 at 4:57 PM PDT
RENO, Nev. (KOLO) - There were two fires within minutes of each other Thursday afternoon at a southeast Reno apartment complex. The Reno Fire Department is investigating to determine if they're related.
The fires were at Rosewood Park Apartments at 4500 Mira Loma Lane. The first fire was reported at 3:18 p.m.
The first was in a bush outside the building. The second started outside and spread inside the building.
The second fire affected two units and the people who live there will be displaced. Animal control removed several pets from surrounding units.
The fire department said no one was hurt.
The American Red Cross is assisting those who were displaced.
Copyright 2023 KOLO. All rights reserved.