Red Canyon Fire now 100% contained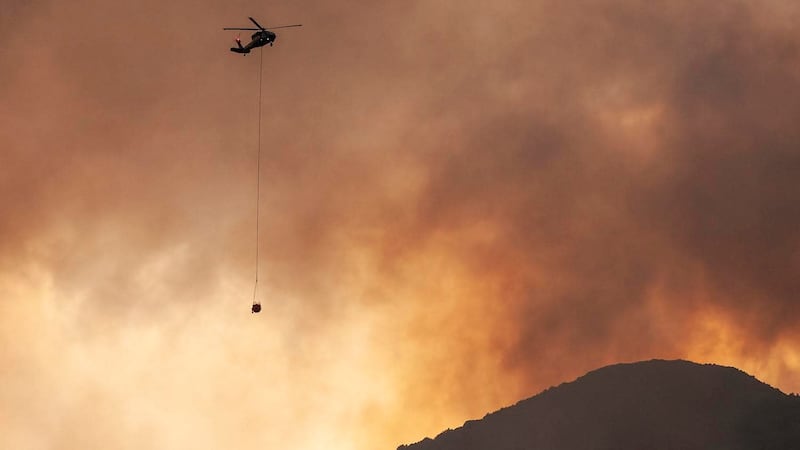 Published: Sep. 20, 2023 at 8:43 AM PDT
SMITH, Nev. (KOLO) - Update on Sept. 22: Lyon County officials say the Red Canyon Fire, which started in the Pine Nut Mountains, is now considered 100% contained.
The blaze declared was entirely contained Friday at 2:00 p.m. Fire crews have now been released.
Update at 3:20 p.m.: Lyon County officials say fire crews have surrounded approximately 90% of the Red Canyon Fire using fire retardant and fire lines.
The BLM-led effort has involved two helicopters, four fixed-wing aircraft, and eight fire engines.
BLM and Lyon County have worked with area residents to prepare for any possible breaks in fire lines in anticipation of high winds Wednesday afternoon.
Original Article: A wildfire has broken out in the Pine Nut Mountains near Smith Valley, prompting a response by multiple agencies.
Tuesday evening, crews from the Smith Valley Fire Protection District, the Nevada Division of Forestry and Bureau of Land Management responded to that area for reports of a wildfire on BLM land.
The last update as of Wednesday morning from Lyon County officials was that the fire was around 10 plus acres. Fire crews monitored the blaze overnight, and staged resources to start structure protection efforts as of Wednesday morning.
Lyon County officials are urging residents and travelers to avoid the area of Sharon Way and Grant Drive in Smith Valley to allow access for emergency vehicles.
They say there is no immediate threat to structures right now, but people near Red Canyon should remain vigilant and be prepared for possible evacuations. That kit should contain items such as medications, pet food, and important documents.
Copyright 2023 KOLO. All rights reserved.