'Pawn Stars' reality TV personality arrested in Las Vegas for DUI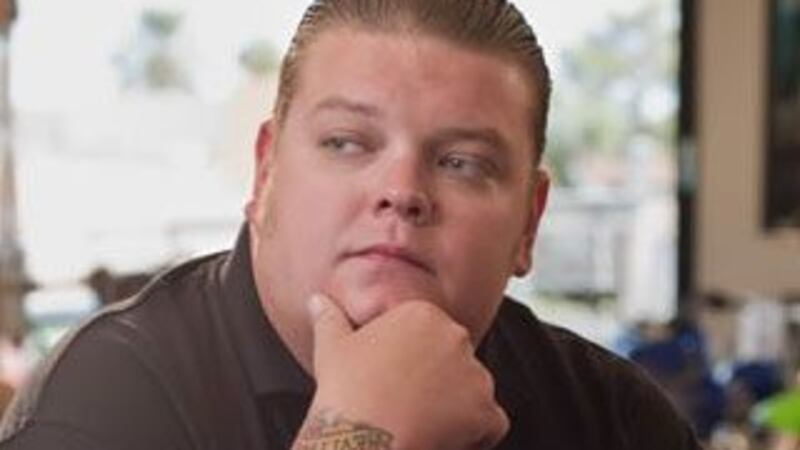 Published: Sep. 11, 2023 at 5:56 PM PDT
LAS VEGAS, Nev. (FOX5) - Corey Harrison, 40, a reality TV personality and cast member of Pawn Stars, was arrested in Las Vegas for DUI on September 8.
According to a police report, at approximately 2:11 a.m., an officer observed a white Ford F250 pickup truck with Nevada plates "veering back and forth into the bike lane." Police followed and caught up to the truck as it traveled north through the intersection of Main and Charleston
Police began a traffic stop and reported that the truck was "slightly slow to stop," so the officer used his P.A. system. The report said that when police approached the driver, he already had his license out and he explained that his truck "does pull to the right."
The Metro officer said that the suspect had "bloodshot, watery, droopy eyes and he had a blank stare." The report also noted a strong odor of alcohol coming from the cabin of the truck, where Harrison was the sole occupant. The officer requested that a supervisor come to the scene before conducting a field sobriety test.
After the field test at 2:28 a.m., police advised Harrison that they believed he was under the influence of alcohol. The suspect initially said he should "probably ask for his lawyer" before consenting to a blood or breath test. Eventually, Harrison agreed to submit a breath sample. He was booked into Las Vegas City Jail for DUI.
The police report stated that the intoxilizer machine there wasn't working properly, so the suspect agreed to provide a blood sample for testing. Police did not release the results of that test.
Copyright 2023 KVVU. All rights reserved.