Douglas County launching new tool to help residents identify local emergencies
They are the third Nevada jurisdiction to use the application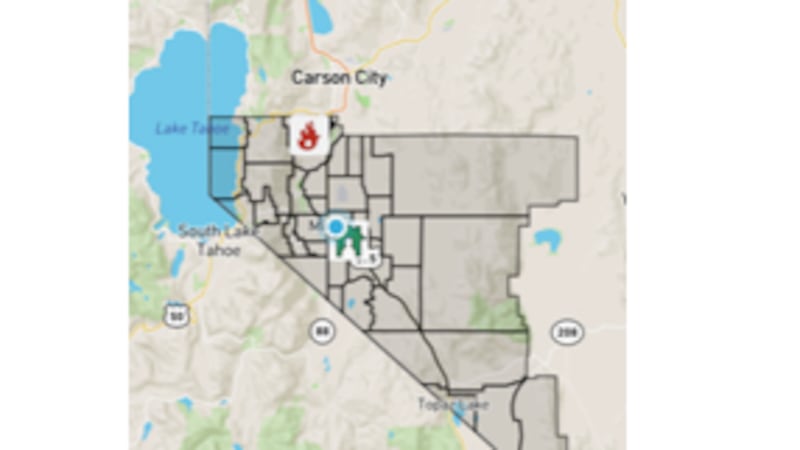 Published: Sep. 11, 2023 at 4:07 PM PDT
DOUGLAS COUNTY, Nev. (KOLO) - Douglas County and the Douglas County Sheriff's Office are introducing a new tool that will allow residents to identify the location of large scale emergencies, evacuation areas, and road closures.
Perimeter, as it is known, allows first responders to enter incident locations and draw a perimeter around incidents and instantly share that information with the public. The program will educate the public on evacuation terminology, what to expect during evacuations, and where to find information.
The map can be accessed here, and accessing it does not involve downloading any application or software.
"This program is going to be a vital way to actively update the public during an active situation or emergency," said Douglas County Sheriff Dan Coverley. "We are excited to be launching this state-of-the-art program to help keep the community safe and informed with live updates during an emergency."
The application will be updated during flooding, wildfires, and earthquakes. When an event triggers the application, the public in the area will be notified of an evacuation area.
Douglas County is the third Nevada jurisdiction to use the application, joining the City of Reno in doing so.
Copyright 2023 KOLO. All rights reserved.