National Weather Service: Hazy skies caused by wildfires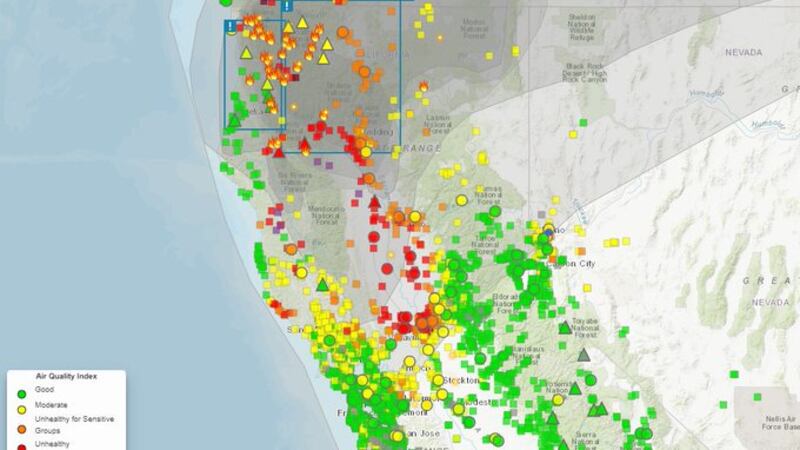 Published: Aug. 30, 2023 at 12:21 PM PDT
RENO, Nev. (KOLO) - The National Weather Service in Reno says hazy Wednesday skies are being caused by area fires.
They say the north winds have transported smoke and haze into the Reno area from wildfires in California and Oregon.
As of noon Wednesday, the air quality in Reno is 79, which is considered of moderate quality.
Copyright 2023 KOLO. All rights reserved.