Las Vegas Walgreens stores playing classical music in effort to deter loitering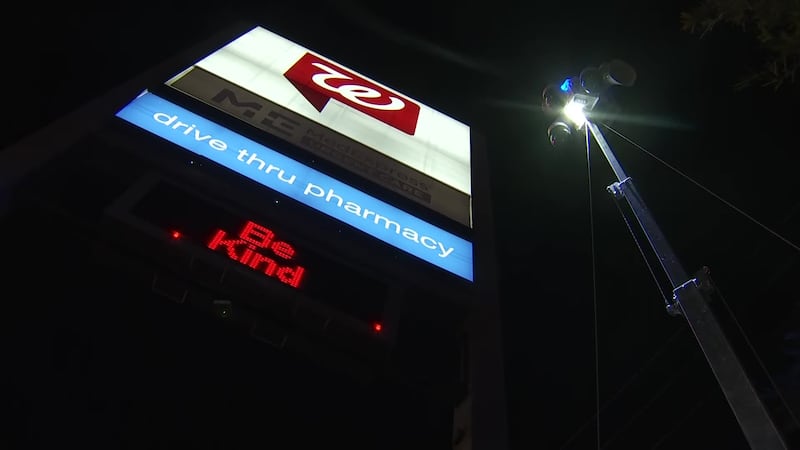 Published: Aug. 29, 2023 at 11:26 PM PDT
LAS VEGAS, Nev. (FOX5) - Walk or drive past a local Walgreens store in the Las Vegas Valley and you may hear classical music playing at high volume.
The music comes from the speakers on top of a box with a tall pole and flashing blue lights. They're visible at different Walgreens locations throughout the valley.
The boxes are manufactured by Live View Technologies. Walgreens explained the purpose of the equipment in a statement to FOX5, saying:
At various locations, we have implemented a recorded music loop that plays outside of the store to help deter loitering on the premises. We take steps to ensure the music is only loud enough for the immediate area around the store and cannot be heard by residents in surrounding neighborhoods.
Some Las Vegans see this as a necessary action, like a Yelp reviewer of that Walgreens location who complained about feeling unsafe walking past homeless people near the front of the store. At other locations, though, some people don't see the measures as necessary.
"I drive by here," Oliver Dubin said of the Walgreens location on Flamingo and McLeod. "This is not a hangout spot or a bad traffic area."
"This is definitely Orwellian right here," fellow Las Vegan Joey Jux told FOX5.
The Flamingo and McLeod location was not playing music when FOX5 visited Tuesday afternoon. According to LVT's website, those boxes do more than just play music. They come equipped with 24/7 video recording, thermal and infrared detection, and cloud-based communication with the user.
The product's website also touts the cost-savings of its product over a security guard. One woman FOX5 spoke with, though, who shops down the street from that location, says she'd prefer someone in-person.
"There was a security guard who used to be here before and stand by the door," Mala Skelton said of the area. "So that deterred people from walking through the door if they had no business in there."
Copyright 2023 KVVU. All rights reserved.