FDA recalls eye drop brand over potential bacterial, fungal contamination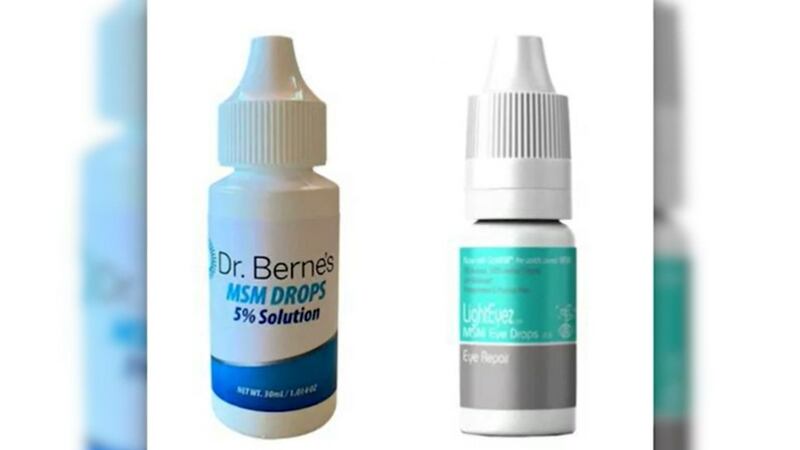 Published: Aug. 27, 2023 at 5:52 PM PDT
(CNN) - The Food and Drug Administration is warning people not to use certain types of eye drops.
The agency says it has recalled Dr. Berne's MSM Drops 5% and Lighteyez MSM Eye Drops over contamination issues.
The FDA says the eye drops could contain potential bacterial contamination, fungal contamination, or both.
The warning says users could develop a "minor to serious vision-threatening infection which could possibly progress to a life-threatening infection."
For more information about the recall, visit FDA.gov.
Copyright 2023 CNN Newsource. All rights reserved.