Woman struck by 3 cars on I-80 identified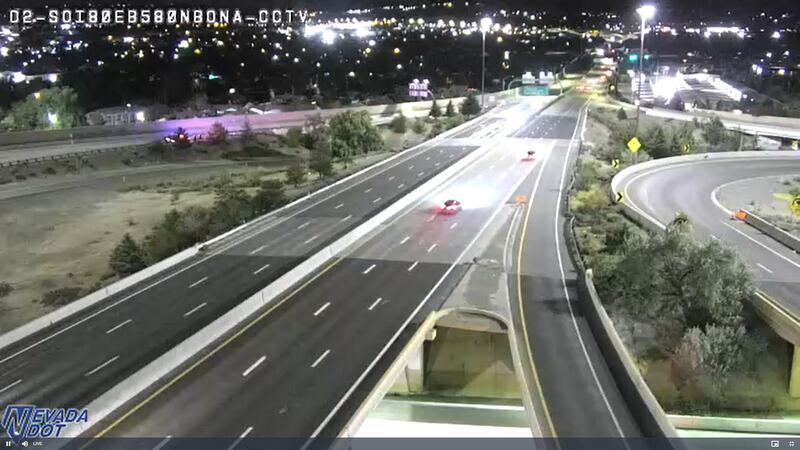 Published: Aug. 28, 2023 at 1:06 AM PDT
|
Updated: Aug. 30, 2023 at 5:04 PM PDT
RENO, Nev. (KOLO) - AUG. 30 UPDATE: The woman struck by three cars on Interstate 80 on Aug. 28 has been identified as Bella Harpaz, 70, an Israeli citizen visiting the United States.
The Washoe County Regional Medical Examiner's Office said Harpaz, who was pronounced dead at the scene, died from multiple blunt force trauma.
The medical examiner is working with the Israeli Consulate to return her body to Israel.
Update at 12:00 p.m.: Nevada State says the woman who was found dead on I-80 was struck by three vehicles, and are now looking for any witnesses.
Police say they received the call at around midnight Sunday. They say the pedestrian was struck by two vehicles, and that the drivers for both cars left the scene after hitting her.
The description of the first car is unknown, but the second car is described as a white SUV.
After being struck by the two cars, the woman was then struck by a third. This time, however, police say the driver remained on scene and is cooperating with investigators.
The woman was pronounced dead at the scene.
Anyone with information about this incident is urged to call 775-687-9618 and reference case number #230802024.
Original Article: Nevada State Police are investigating the death of a woman whose body was found laying in the middle of Interstate 80. Her body was first discovered late Sunday night, with troopers arriving to restrict traffic and investigate early Monday.
According to Nevada State Police, witnesses saw something in the middle of the road near the bridge between northbound I-580 and westbound I-80. When they pulled over, they discovered it was a dead body. When someone called authorities to report her death, witnesses also said they saw several cars hit the body.
Troopers say it's unclear whether she was standing on I-580 and fell onto the road, or if she was standing in the middle of I-80 when she died.
Her identity has not yet been confirmed. We'll keep you updated when we learn more from medical examiners.
NSP is asking anyone who witnessed the incident to call their dispatch. The number is (775) 687-0400.
The road is being reduced to one lane while law enforcement investigates the scene. Drivers are being asked to avoid the area while troopers investigate.
Copyright 2023 KOLO. All rights reserved.