Nevada Task Force 1 returns home after 2 weeks helping on Maui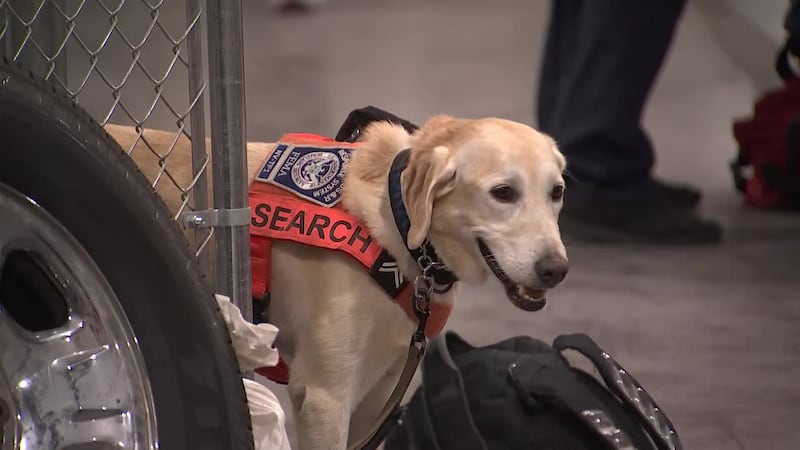 Published: Aug. 26, 2023 at 11:38 AM PDT
LAS VEGAS, Nev. (FOX5) - After more than two weeks on Maui, the Nevada Task Force 1 team has come home. They were greeted by their friends and family late Friday night after flying into Harry Reid International Airport on a direct flight from Maui.
The team spent their time on the island performing search and rescue operations in and around Lahaina, which was the area most affected by the devastating wildfires that swept over the island earlier this month. They talked with FOX5 about what they saw, not only the devastation of the landscape, but the people living there as well. They also described how exhausted they are now and how happy they are to see their families again.
FOX5 asked about whether the fact that so many people back home have such strong ties to Maui affected their time there.
"The reality is that we all know Las Vegas is the Ninth Island, and we appreciate that, but while we were there, we had work to do, and that was encompassing most of what we did, so that occupied our time," Task Force 1 member Michael Porter explained. "It may have been in the back of our mind, but we got up and did our work and did our searches."
Porter said the group will now be allowed to take a break from working for a while before going back on the job where they're needed.
Copyright 2023 KVVU. All rights reserved.