Nevada assemblywoman announces congressional bid in swing district
Kasama said she will focus her campaign broadly on education, economic development and public safety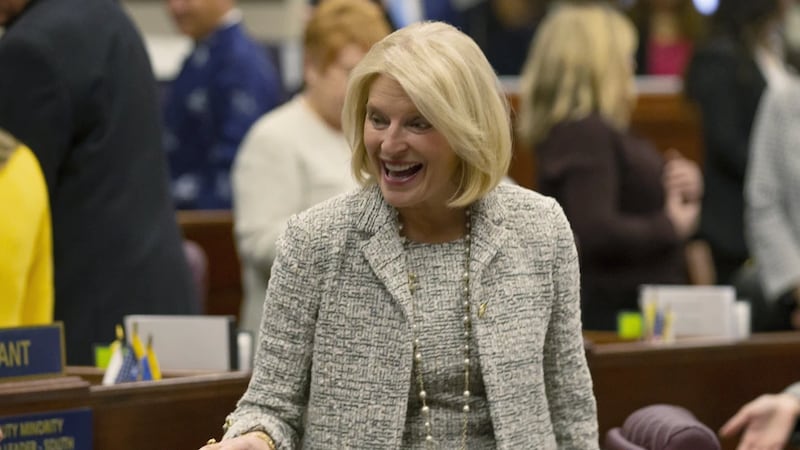 Published: Aug. 21, 2023 at 2:01 PM PDT
LAS VEGAS, Nev. (AP) - Nevada state Assemblywoman Heidi Kasama announced her bid Monday to represent the state's 3rd Congressional District, expanding the GOP primary field to three in what's expected to be one of the most closely watched congressional races in the U.S.
Kasama is looking to unseat Democratic U.S Rep. Susie Lee, who was reelected last year by 4 percentage points over Republican April Becker.
The swing district, which includes parts of Las Vegas, Henderson, Boulder City and unincorporated Clark County, has long been considered the state's most competitive. Democrats have a slight edge on Republicans in active registered voters, per voter registration data, though the largest voting block across the district is nonpartisans.
More Democratic voters were added to the district in 2021, when the Nevada Legislature redrew state and congressional districts. Nevada has also seen a sharp rise in nonpartisan voters, though that is partially due to the state's automatic voter registration grouping new voters as nonpartisan.
Kasama said she will focus her campaign broadly on education, economic development and public safety, though she didn't outline any specific policy proposals.
"Today we see more crime, higher living expenses, and uncontrolled health care costs," she said in a statement. "Students are graduating with a lack of basic education and are unprepared to enter the workforce. There is a basic lack of accountability and personal responsibility. This is not the American way of life I grew up with."
Kasama joins a race with conservative policy analyst Drew Johnson, who lost a bid for a seat on the Clark County commission by 336 votes and blamed the state Republican Party for poor voter turnout. Former Nevada state Sen. Elizabeth Helgelien announced her bid in March as well.
Kasama, a real estate agent who started her own brokerage firm in 2004, has served as president of the Nevada Realtors and the Greater Las Vegas Association of Realtors, according to her announcement. She referenced her parents immigration to the U.S. from Norway and her husband immigrating from Japan as motivations for her run.
"Through hard work and grit, we built our American Dream," she said. "Every American deserves that opportunity."
Copyright 2023 The Associated Press. All rights reserved.