Annual Low point Wheelchair Rugby Tournament in Reno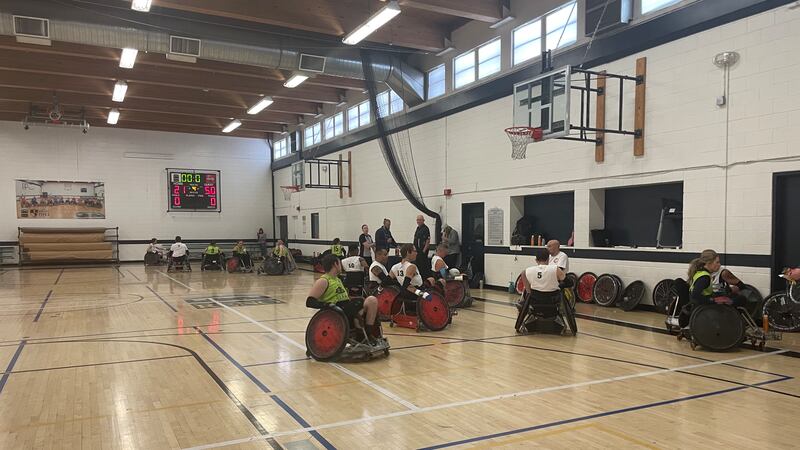 Published: Aug. 19, 2023 at 5:11 PM PDT
RENO, Nev. (KOLO) - Reno is hosting its Annual Low Point Wheelchair Rugby Tournament and its being held at the Evelyn Mount Community Center.
Teams from the newly formed United States Wheelchair Rugby Association Low Point League are taking part.
Therapeutic Recreation Specialist April Wolfe says that this sport is not for the faint of heart, with some wheelchairs even flipping over from being run into by an opponent:
"It's a sport first and foremost, it's a great way for them to get back to playing a sport after injury, and as you can see it's not for the faint of heart, they get to full on run into each other and it's like demolition derby in wheelchairs."
The event goes on through Aug. 20.
Copyright 2023 KOLO. All rights reserved.