Nevada County wildfire at 40 acres, 30% contained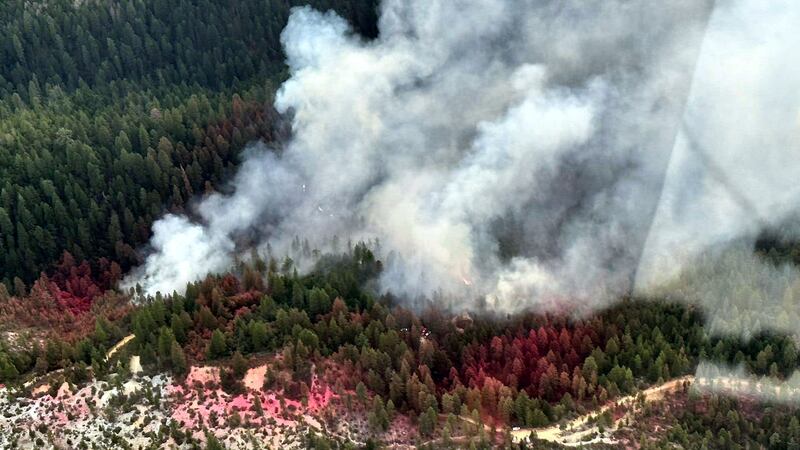 Published: Aug. 16, 2023 at 3:38 PM PDT
|
Updated: Aug. 20, 2023 at 10:01 AM PDT
NEVADA COUNTY, California (KOLO) - AUGUST 20 UPDATE: The Highway Fire in Nevada County is 40 acres and 30 percent contained.
The Nevada County Sheriff's Office lifted evacuation orders for the community of Washington on Saturday afternoon.
Some of the resources being used on the Highway Fire are being sent to other fires.
"For today's operations, crews continue to mop-up deep within the containment lines," the Forest Service said. "Hazard trees are being assessed and removed for firefighter safety."
The cause of the fire is under investigation.
Fire Information Line: 530-264-8309.
AUG. 17 UPDATE: The Tahoe National Forest on Thursday said the Highway Fire was 35 acres, showing only minimal growth since Wednesday. The fire is 10 percent contained.
The Highway Fire is holding within contingency lines.
Some evacuation restrictions have been eased.
Fire information line: 530-264-8309.
WEDNESDAY 7:30 P.M. UPDATE: CalFire reports the Highway Fire is holding at 25 acres.
WEDNESDAY 7 P.M. UPDATE: The fire that caused the evacuation of the community of Washington was about 25 acres and aerial attacks have helped box it in.
Down-canyon winds are a concern for Wednesday night.
The plan is to continue containment on Wednesday night and do either containment or mp up on Thursday.
More fire resources are arriving on the scene.
ORIGINAL STORY: Evacuation orders have been issued for a portion of Nevada County due to a wildfire.
The evacuation order is in effect due to the Highway Fire in the Washington Overlook area of Nevada City, north of the California 20 area.
Anyone in this area has been ordered to evacuate due to the potential threat to life and or property.
The County of Nevada, Emergency Operations Center has been activated in response to the emergency.
Copyright 2023 KOLO. All rights reserved.