Aquatic robot cleaning Lake Tahoe waters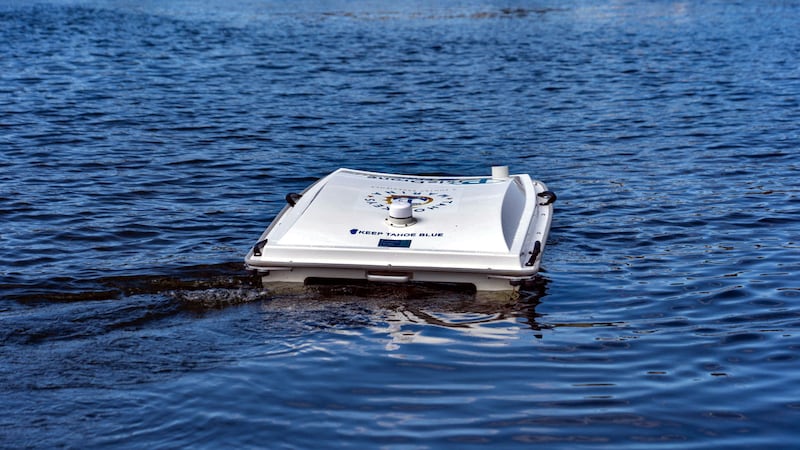 Published: Aug. 12, 2023 at 1:33 PM PDT
SOUTH LAKE TAHOE, Calif. (KOLO) -A new aquatic robot is skimming invasive weeds and other pollution from the Tahoe Keys Marina to help protect Lake Tahoe water quality.
The PixieDrone can pick up floating debris like plastic litter as well as fragments of invasive weeds.
Keep Tahoe Blue, the League to Save Lake Tahoe, ECO-CLEAN Solutions and the Tahoe Keys Marina announced the skimmer this month.
"Together, we're embarking on a mission to safeguard the pristine beauty of Lake Tahoe, combining cutting-edge technology with environmental stewardship," said JT Chevallier, co-founder and chief strategy officer of ECO-CLEAN Solutions.
A press release describes the device as a Roomba of the water.
"As it moves through the water, the robot captures debris inside its open 'mouth,' just like manta rays and humpback whales capture prey," the statement said. "Thanks to onboard Lidar technology (light detection and ranging), the PixieDrone avoids obstacles and adjusts its course in real-time, allowing it to navigate between docks, pilings and boat slips as it cleans along a pre-mapped route."
It's been tested in the Tahoe Keys Marina, which is described as heavily infested with invasive plants, and it could be used in other parts of Lake Tahoe.
More information: https://www.keeptahoeblue.org/combat-pollution/pixiedrone/
Copyright 2023 KOLO. All rights reserved.