Potential harmful algae bloom identified at Wildhorse Reservoir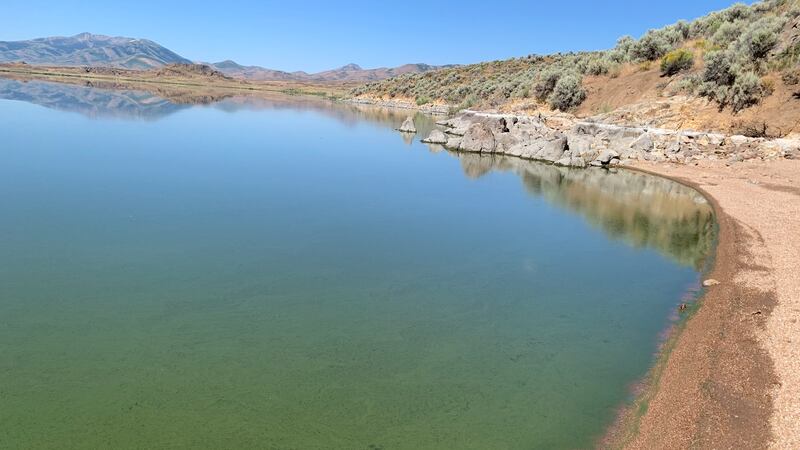 Published: Aug. 11, 2023 at 11:23 AM PDT
ELKO, Nev. (KOLO) - Nevada State Parks have identified a potentially harmful algal bloom at Wildhorse Reservoir north of Elko.
They advise that park visitors and their pets should avoid contact with the water to avoid potentially adverse health effects.
Exposure to toxic algae can occur by touching, swallowing, or inhaling affected water and can cause potentially serious health issues, with children and pets being those most affected by exposure.
Nevada State Parks say the blooms can last for days or weeks and that the toxins can last for days afterwards.
A harmful algal bloom may be present if:
The water smells rotten

Large mats or scums are floating on the surface

The water looks like green paint

There are bright colors like blue, green, white, brown, or red
Visitors should protect themselves from toxic algae by avoiding wading, swimming, jet-skiing, or water skiing in waters possibly affected.
Should you come into contact with the toxic water, you should wash the affected area with clean water. Any fish caught during a bloom should be washed with clean water, and only the fillets should be eaten. Skin and internal organs should be thrown out, as they may have higher levels of algal toxins.
Those who believe they may be experiencing symptoms of exposure to algal toxins should contact their local health provider or call the Poison Control Center at 1-800-222-1222.
Copyright 2023 KOLO. All rights reserved.