Jeff Gunter, a dermatologist who was Trump's ambassador to Iceland, is running for Nevada Senate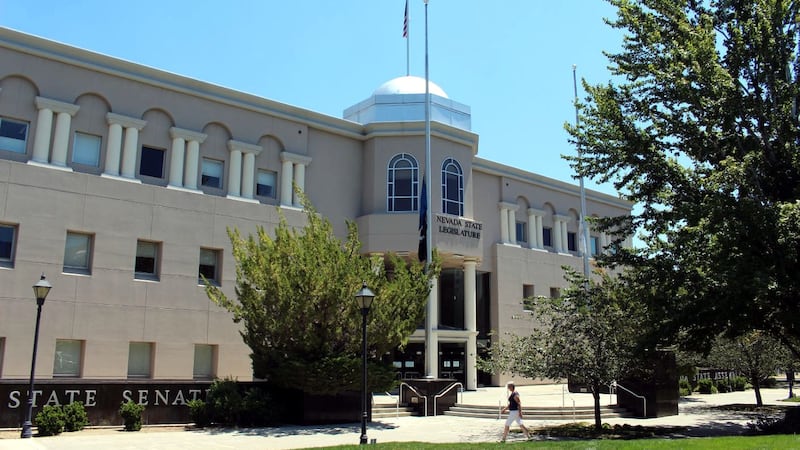 Published: Aug. 9, 2023 at 10:30 AM PDT
LAS VEGAS, Nev. (AP) - Jeff Gunter, a dermatologist who was ambassador to Iceland during Donald Trump's administration, announced Monday he's running for U.S. Senate in Nevada, joining an increasingly crowded field of Republicans looking to unseat first-term Democratic incumbent Jacky Rosen.
In a three-minute introductory video, Gunter presented himself as a loyal Trump supporter committed to furthering the former president's movement.
"I'll fight to support Donald Trump and his amazing and great America First agenda," Gunter says in the video.
Rosen is one of the top Republican targets in next year's election as the GOP looks to wrest the Senate majority from Democrats, who now hold a 51-49 edge in the chamber.
Swing-state Nevada has had many high-profile races decided by thin margins, including Democratic Sen. Catherine Cortez Masto 's narrow victory in her 2022 reelection bid.
Gunter started his dermatology practice in California in 1992 before expanding into Nevada three years later, according to his campaign. He has donated hundreds of thousands of dollars to Trump, the GOP and Republican candidates over the past two decades, campaign finance records show.
Gunter joins a Republican field that includes Jim Marchant, a former state lawmaker who led a national movement of candidates who promoted Trump's lies of a stolen 2020 election, and Sam Brown, a retired Army officer who lost the GOP Senate primary last year.
Marchant, who lost his 2022 race for secretary of state, is highlighting his own ties to Trump. Brown, meanwhile, has the backing of the GOP establishment in Washington.
Rosen has posted strong fundraising numbers in her first reelection run, posting a $2.7 million fundraising haul in the second quarter of 2023, leaving her with $7.5 million cash on hand.
An ally handpicked by legendary Nevada Democrat Harry Reid to run for the Senate, Rosen has steered a moderate path during her first term in the chamber. She was a first-term congresswoman from a Las Vegas-area district when she defeated GOP Sen. Dean Heller in 2018. Before that, she was president of a prominent Jewish synagogue in the Las Vegas suburb of Henderson.
Copyright 2023 KOLO. All rights reserved.