SAG-AFTRA strike impacts budding Las Vegas film industry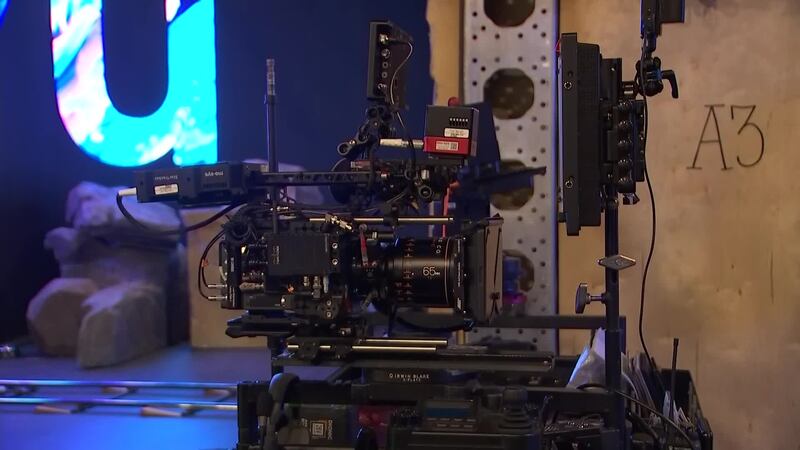 Published: Jul. 15, 2023 at 5:29 PM PDT
LAS VEGAS, Nev. (FOX5) - As SAG-AFTRA, Hollywood's predominant actor's union, joins the Writer's Guild of America on strike, film workers in Las Vegas are preparing to weather the storm.
"It could be weeks, it could be months, it could be days," Vu Studios General Manager Chuck Akin told FOX5 Friday. "We don't really know."
Akin's studios, located in Las Vegas, will see less work being done inside it soon thanks to the strike.
"We have a production in here, and they're using SAG actors," Akin said about a project being put on hold. "So we have to wait for them to see what's happening with them."
The work stoppage will halt all future film production that was going to come to the Vegas Valley, which creates a backlog of productions that will wind up restarting at the same time whenever the strike ends. Until then, crews are put out of work.
"It will be like the pandemic," Danette Tull, Production Manager for the Nevada Film Office, predicts. "The work will dry up and people will be out of jobs, and a lot of our crew and freelancers, they may have to collect unemployment, so there really is an impact we feel locally as well."
Akin says his business is prepared, though.
"All of our employees are pretty savvy and up-to-date on all the stuff happening in Hollywood and across the U.S.," he said. "So we've been planning for something like this for quite a while, actually."
Noelle Haddad-McCann, president of TNG Agency, which represents more than 300 actors, says her mindset is similar to when COVID shut down the industry.
"Our goal is to keep our actors working during this hard time just like we did during COVID," she said. "We're going to get through it."
Haddad-McCann plans to do that by having them work live events, print campaigns and commercials. Akin has a similar strategy and a similar positive outlook.
"(Even though) a lot of our clientele is film work, it's also commercial work, some brand type stuff for local casinos and stuff like that," she said. "Music videos and a lot of events take place here."
Depending how long this strike lasts, though, it's not guaranteed the Las Vegas film industry will make it out in good shape. With that issue out of their hands, local film workers will have to hope for the best.
"Although you plan it, there's really not a lot you can do," Akin said.
Copyright 2023 KVVU. All rights reserved.