The Road Ahead With RTC: Road Project Update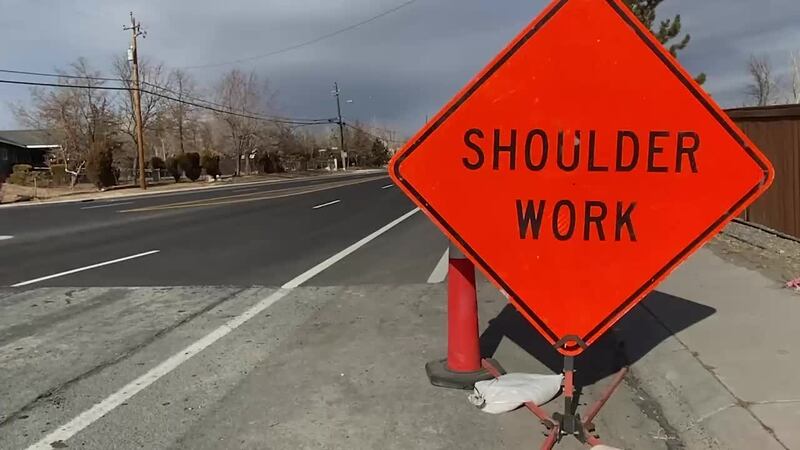 Published: Jun. 15, 2023 at 10:28 AM PDT
SPONSORED: The orange road cones are back for the summer construction season. Some of the biggest projects are happening in the North Valleys. The Regional Transportation Commission of Washoe County says the Sky Vista Widening Rehabilitation Project will have two travel lane in each direction, five-foot bike lanes on each side, eight-foot sidewalks, better lighting and a roundabout at the entrance of North Valleys Regional Park. The Nevada Department of Transportation's U.S. 39 Project is getting underway. That will widen the highway from McCarran Boulevard to Golden Valley Road.
Phase 2 of the Oddie Wells Project is moving along. Construction is happening between Sullivan Lane and Sutro Street. It will eventually stretch all the way to Interstate 80. The RTC says the project will make safety improvements for all modes of travel including walking and biking. It also has work happening on the 4th Street Rehabilitation, just on the other side of Pyramid Highway in Sparks. That one requires some closures but the RTC thinks residents will like the end result. Projects are also happening on Holcomb Avenue, Arrowcreek Parkway, and California Avenue.
Some transit projects are also happening. Construction of a new Bus RAPID Transit station across from the Peppermill just wrapped up. That is a very busy bus stop, so the RTC says it is important to its customers. The RTC is also continuing its Bus Stop Improvement and Connectivity Program on several corridors around Reno.
The RTC is reminding drivers to be patient in construction zones. It recognizes that construction can be inconvenient but that the projects will pay off when they are finished. Safety is the top priority. Drivers are asked to slow down in work zones for the safety of workers and drivers.
Copyright 2023 KOLO. All rights reserved.