The Long Journey: workers comp bill now up to the governor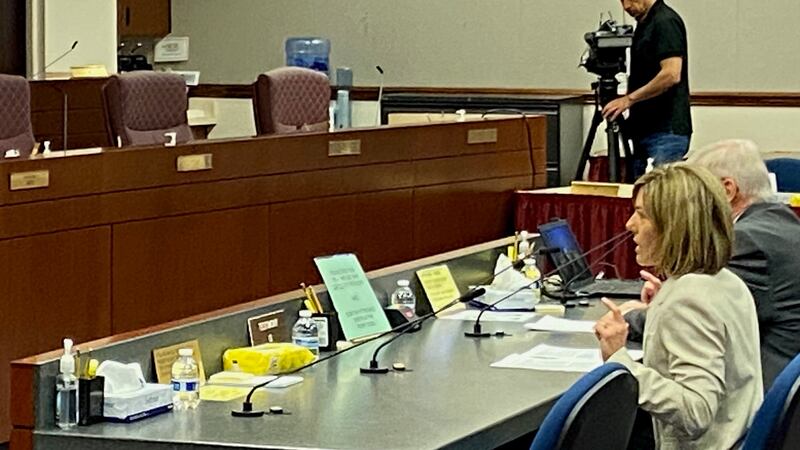 Published: Jun. 8, 2023 at 5:56 PM PDT
CARSON CITY, Nev. (KOLO) - Last week, Kim Frankel testified before the Assembly Commerce and Labor Committee in support of SB 274, which would make important changes to the state's industrial insurance or worker's comp system.
It was the last place she could have imagined being three years ago before an on-duty traffic accident involving a drunk driver up ended her world.
She first told the story last year on our newscasts. How her injuries led to a rare neurological condition that resulted in constant painful repetitive muscle contractions. How she struggled to get a diagnosis and sought treatment to be able to return to work, fighting at every step with the county's insurance representatives, who refused to accept the word of the doctors they hired. Finally, how those delays have now sentenced her to a life limited by her conditions.
"You look at the cost of the nurse case manager, the private investigators, the attorneys, the tests that they wanted to do, of the three IME's (independent medical examinations) that they had done. That could have gone to my treatment and maybe I'd be working today," said Frankel.
She told that tragic story to our viewers and to many others in the past year and here she was telling it once again to great effect. The committee passed the bill and its stiffer penalties for 'bad faith' actions on worker's comp claims, and later, after combining it with another reform bill, both the Assembly and Senate approved it.
She's now one step away from victory with fingers crossed and thousands of signatures on a petition urging the governor to sign. "To be so close. I really hope that this gets signed by the governor."
If that moment comes, it will be due to her tireless efforts to advocate for other Nevada workers facing the same unresponsive system. She did this for them. The tragic irony is, change will arrive too late for her.
"You can't take back what's been done, the permanent damage to me. But I made a promise to protect and serve and I stand by that oath today."
We'll keep you posted.
Copyright 2023 KOLO. All rights reserved.